guitarz.blogspot.com
: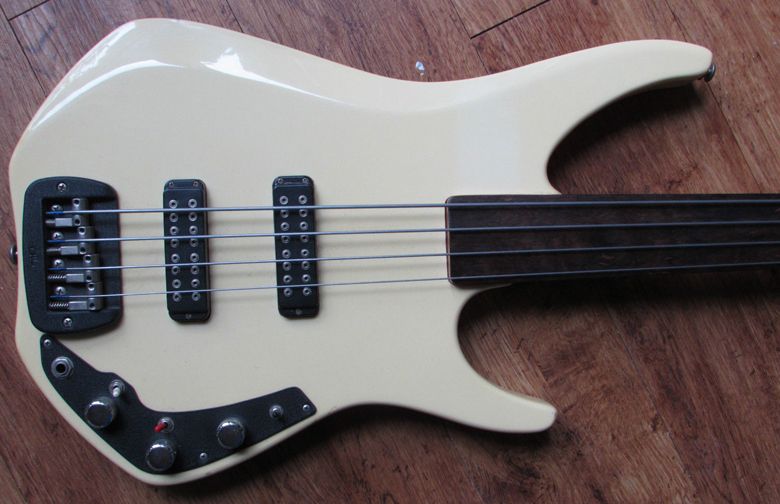 These days I feel more at home playing bass than guitar, and thus find myself more drawn to basses when perusing the racks in guitar shops, browsing the web, etc. I'm especially drawn to fretless basses; my first ever bass was a fretless (a Westone Thunder I-A) and I've owned several others over the years, most recently I've been playing a Hohner B2A fretless conversion. But I'm always looking out for that special ONE, so regularly check the eBay listings.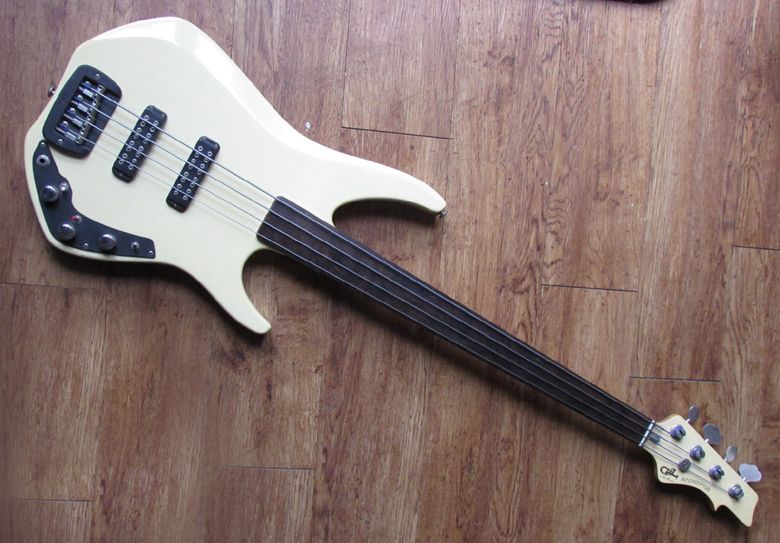 Recently this 30-year old
G&L Interceptor fretless bass
caught my eye. It's not a model that I've been aware of previously, and I'd imagine that most guitar and bass enthusiasts would have to agree that it is one of Leo Fender's more obscure bass designs. The body shape, I guess, belies its 1980s origins. It's rather blocky-looking with sharp, straight edges. A little bit like a Status bass maybe, but without the bevelled edges. I really like the headstock shape too, which is unusual for a G&L but still manages to incorporate their trademark "sting" (for want of a better word).
The bass is equipped with narrow field full range humbucking pickups and active electronics; the eBay seller insists that it has "an amazing bass boost which takes your breath away with its dub-level bottom end ... It would make a killer reggae or dub/indie PIL type bass, or any kind of contemporary rock or jazz, PERFECT for knocking the wind out of any audience." Sure sounds good to me, but then I do love dub reggae bass.
Currently listed on eBay UK with a Buy It Now price of GBP £895.
G L Wilson
© 2015, Guitarz - The Original Guitar Blog - the blog that goes all the way to 11!
Please read our photo and content policy.