guitarz.blogspot.com
: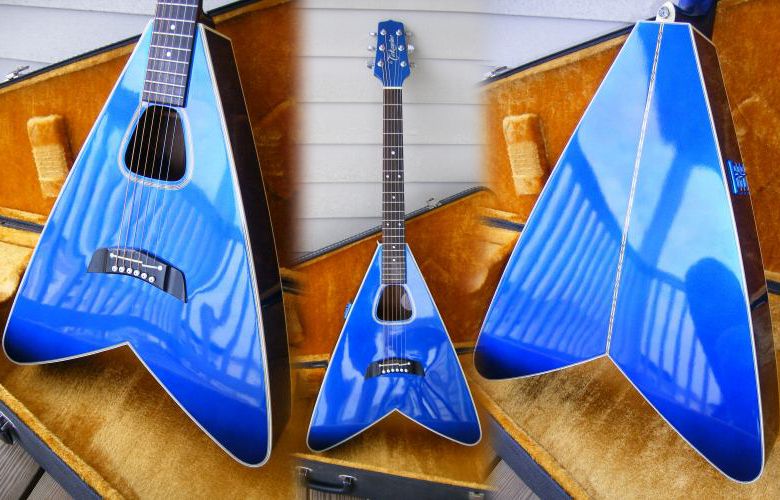 I've written before on this blog about the curiosity that is the
Takamine Flying A
. It's basically an acoustic Flying V that looks af if it has been over-inflated with an air-pump. Of course you can get more V-like acoustic Flying Vs these days from Dean Guitars, but these
Takamine
s remain rare and sought after in certain circles.
So, it's interesting to see
one come up for sale on eBay
this week with a Buy It Now price of US $2,350 (with a starting bid of US $1,799).
It's also interesting to note that the eBay listing uses the very same photo montage that I personally Photoshopped together from a previous eBay listing from four years ago
and blogged about here
when another of these guitars was offered for sale. I wonder if it is actually the very same guitar again, or just another very similar example? It's a shame I hadn't made a note of the asking price back then in 2011, just for sake of comparison for those of us who are interested in such things.
G L Wilson
© 2015, Guitarz - The Original Guitar Blog - the blog that goes all the way to 11!
Please read our photo and content policy.