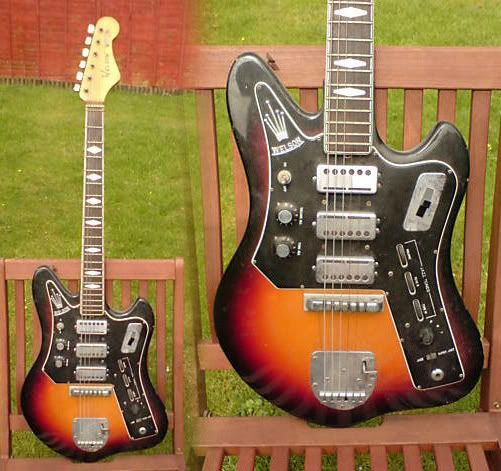 According to the eBay listing this guitar was...
...found at the Coventry Theatre in 1964 shortly after a gig there by a group called the Tremeloes.

The name Welson appears in big letters with the words "Super Jazz" underneath on a plastic plate. The headstock is Stratocaster shaped with a maple with ebony fretboard.

It has a "Jazz Tones" slider switch and a separate control knob marked B, M, and T.
There's also a Jazz/Super Jazz slide switch, master Volume and Tone controls and an unusual master On/Off switch. The strings go through a top loading vintage spring whammy system.
I can't help wondering if The Tremoloes might want it back.