Gorehound1313
writes:
"This one of my students guitars, he works at the Sparrow Guitars factory.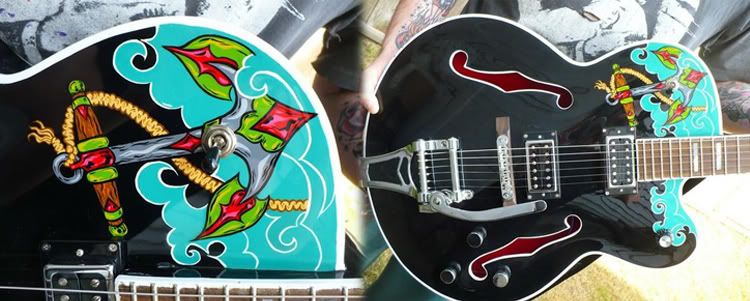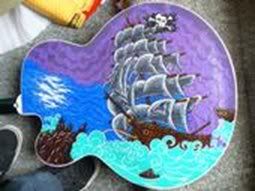 "These pictures are of a Sparrow Guitars of Canada, Big Daddy model. This beautiful axe was painted by Vancouver Artist/painter Bob Scott, and belongs to Skinny Tim McLeod. Tim works at Sparrow and plays with Vicious Cycles and Raised by Wolves. These pics don't do this paintjob justice; the color is incredibly deep and vibrant. This was a one of a kind work of art.
"I really like the way the front turned out, the colors are bright, but still very tasteful. The back is so vivid, it's almost like watching a huge Guitar-shaped TV. Here's a link to Bob Scotts site:
www.bobscottartwork.ca/shows.htm
"Check out
Sparrow Guitars
and
Bob Scott's Custom Guitar Painting
"