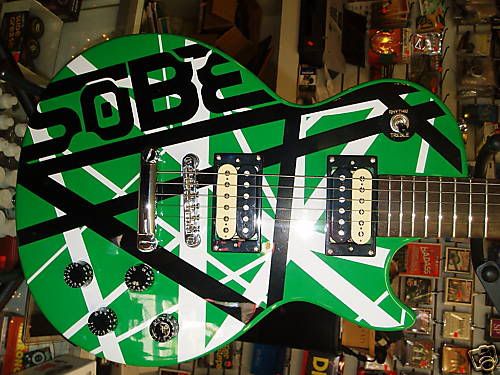 From a
very desirable Epiphone
to... ermmm... this thing.
It's an
Epiphone SOBE Les Paul
, whatever that is.
Whatever, the graphics are obviously Van Halen inspired.
Does anyone know what "SOBE" is?
I tried looking it up on Google but after two pages I was overcome with apathy.
Anyway, to sum up in one word: ghastly.