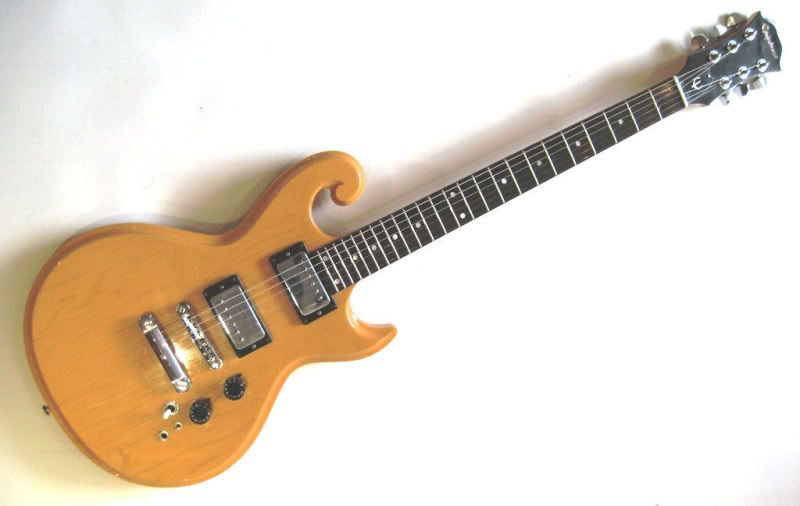 The eBay seller is listing this as an Epiphone Les Paul, but this
Epiphone Scroll guitar
dates back to the mid 1970s - long before Epiphone were resigned to becoming the Gibson equivalent of Fender's Squier brand.
For a 1970s guitar it has a couple of features not often seen on guitars of that era, i.e. a coil tap and a 24-fret neck. Check out some of the reviews on
Harmony Central
- people seem to really love these guitars, and reportedly - like the Les Paul - they are quite weighty.
I'm not 100% on this, but my guess is these guitars were Japanese-built, which is a good thing as Japanese guitars are often excellent and attention to detail is second to none.
There was also a bass model - last year I saw a girl band called Ipso Facto supporting Siouxsie Sioux, and the bassist was playing a black Epiphone Scroll - the first time I'd ever seen one in fact.
All in all, very nice!