guitarz.blogspot.com
: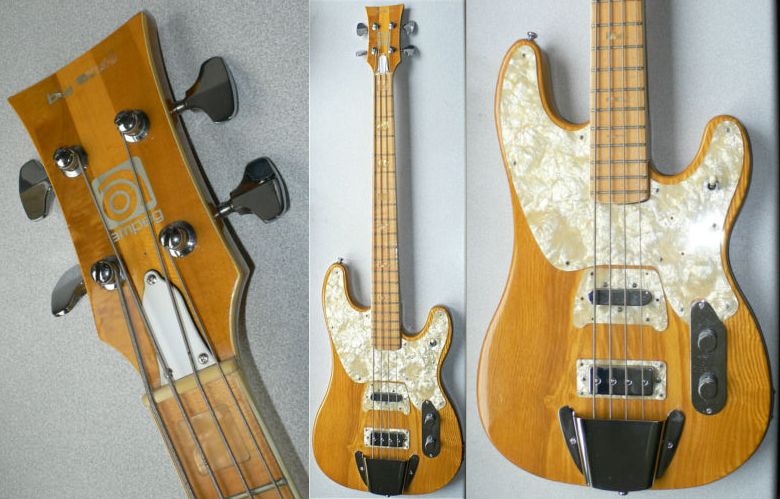 We recently looked at an early
1970s Fender Telecaster Bass
which itself was a reissue, or rather, a reinterpretation of the original pre-redesign Fender Precision Bass. Here we see another 1970s interpretation of the same design by the Japanese, marketed under the Ampeg brandname. This particular model was named the
Ampeg Big Stud
; there was also a Little Stud model fashioned more in keeping with the traditional Precision bass.
When I first saw this bass I did wonder momentarily if it was a short or medium-scale bass, but it does indeed have the full 34" long scale length. I think it must be an optical illusion created by Ampeg's choice of a smaller 2+2 headstock.
Notable users include bassist Senon Williams of Cambodian pop/psychedelic band
Dengue Fever
.
Currently listed on eBay UK with a Buy It Now price of
£375.00.
G L Wilson
© 2014, Guitarz - The Original Guitar Blog - the blog that goes all the way to 11!
Please read our photo and content policy.