guitarz.blogspot.com
: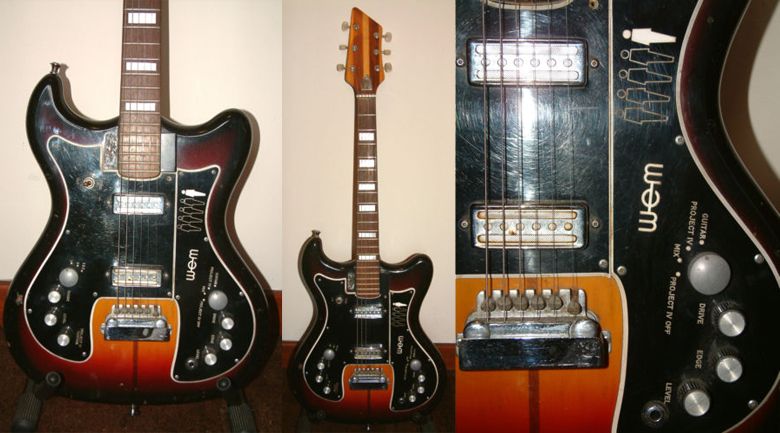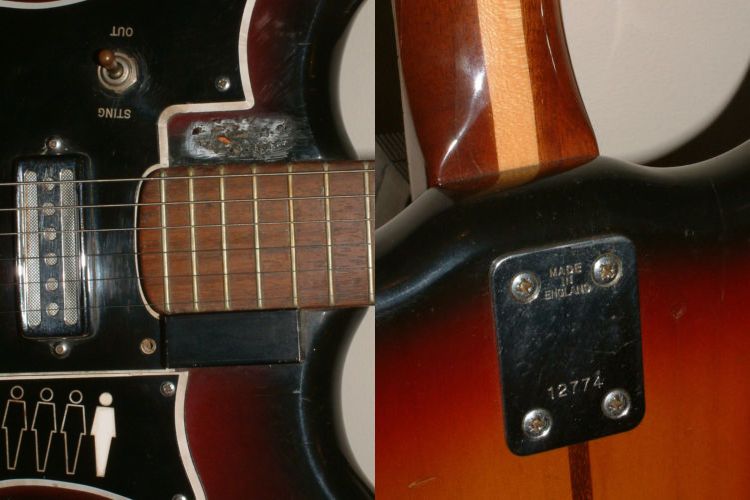 Here's another all-but-forgotten guitar innovation from the 1960s. From Watkins Electric Music in London, it's the
WEM Fifth Man Project IV guitar
which could perhaps be thought of as a pre-cursor to the Fernandes Sustainer. Magnets either side of the top (i.e. body end) of the neck are used to create a magnetic field across the strings resulting in a sustaining drone effect. Check out the below video to get a better understanding of what it does.
The guitar pictured at the top of this blog post is currently listed on eBay UK with a Buy It Now price of £749, but please note that it is in need of restoration, of example one of the neck magnets is missing.
G L Wilson
© 2014, Guitarz - The Original Guitar Blog - the blog that goes all the way to 11!
Please read our photo and content policy.