guitarz.blogspot.com
: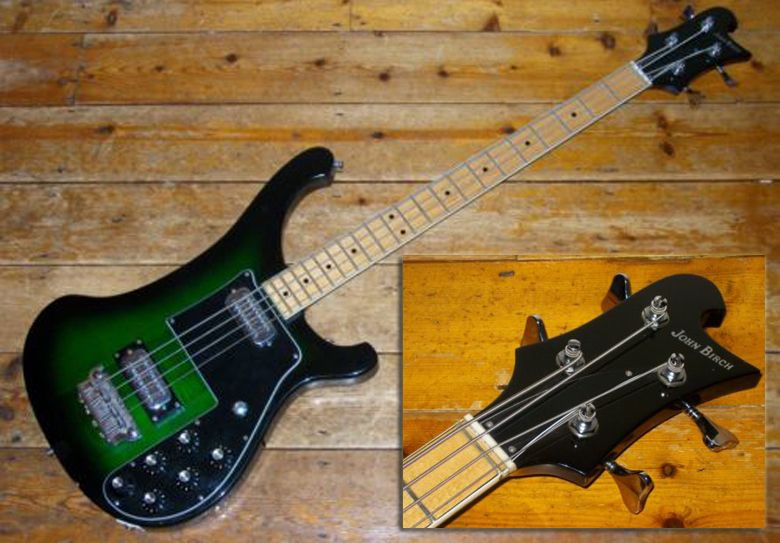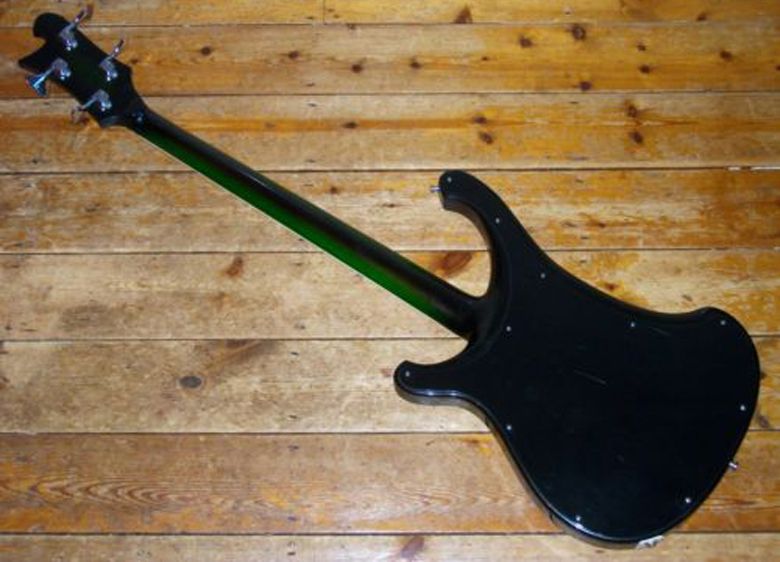 At one time back in the mid 1970s barely a week could go by without seeing an example or two of British guitar maker John Birch's work on BBC TV's
Top Of The Pops
. They were fairly ubiquitous on the UK music scene, being used to artists such as Slade, The Glitter Band, Wizzard, Mud, Black Sabbath, Brian May, Ritchie Blackmore and others. Here we see an original 70s
John Birch bass
, which has obviously been very closely modelled on a certain famous American bass guitar design. It deviates from that design however in use of hardware such as John Birch's own Hyperflux pickups, the maple fingerboard, and the green burst finish. It also seems to have a baffling number of control knobs - this is something that John Birch instruments are particularly known for.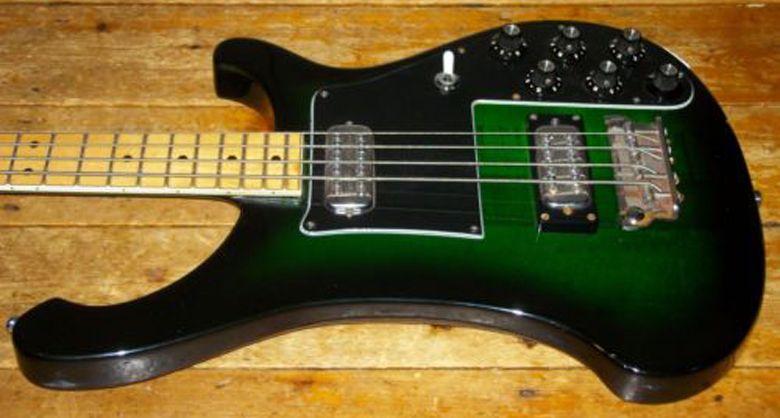 The image of the rear of the bass shows a heel-less neck-through design, and also - quite bizarrely - a huge backplate that covers the entire rear of the body. I'm thinking that maybe this conceals a larger than usual control cavity - maybe there's some specialised tone circuitry in there and controlled by the two extra pots on the front of the body.
Currently listed on eBay UK with a Buy It Now price of £1,500.
G L Wilson
© 2014, Guitarz - The Original Guitar Blog - the blog that goes all the way to 11!
Please read our photo and content policy.