guitarz.blogspot.com
: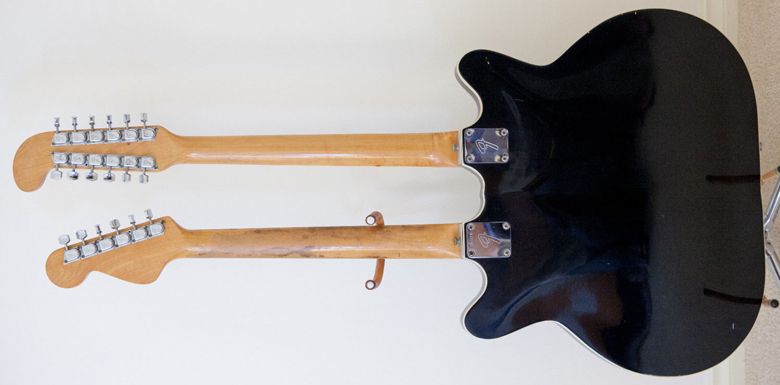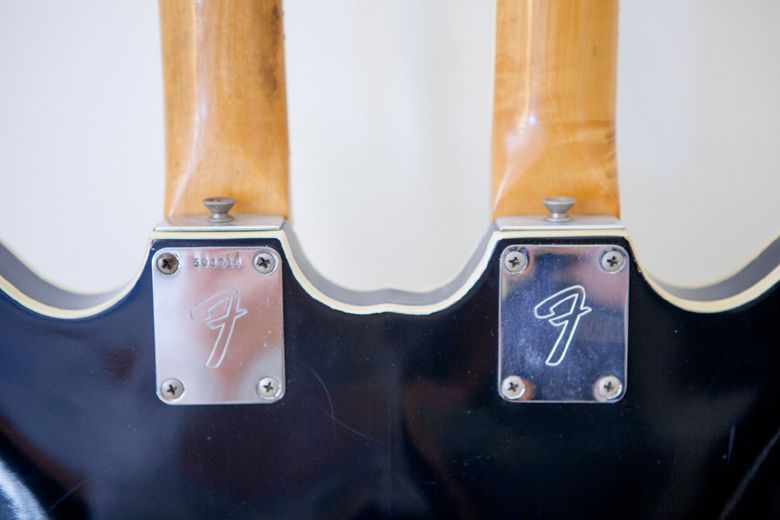 I've had an email about the above-pictured guitar from
Guitarz
reader Andrew K, who says:
...appears to be two Fender Coronados stuck together. I mean that literally. The bit that seems most hodgepodge is the point in the middle where the two 'horns' meet. I've seen a fair few fender one-offs (fanboy that I am) and they all demonstrate a high level of craftsmanship and that point the middle just looks... Cheap. It also begs the question, just how are the bodies joined together? There isn't any logical structural integrity to the hollow body Coronado that would allow for the join, so how was it done? And, how well was it done? will it separate come a few years from now?





I'm almost of the suspicion that it was built by a luthier using two guitars. But claiming it was factory makes it a little more valuable, so.... Guess I'll leave it up to the buyers to decide.
Actually, I wouldn't be at all surprised at all if this was a Fender-made
proto
-prototype. Their R&D department was known to mock-up weird and wonderful guitars from parts, and some of these were quite crudely executed. We've looked at some of them already - if you want crude then check out
this example
!
As to construction, my guess would be that it has a solid block in the middle where the two bodies meet.
More importantly, what did Fender think they were doing? The Coronado is know for having a big body as it is. Making a doubleneck Coronado is going to result in a super-wide guitar. Not the most convenient instrument to take out on stage with you. I think the Fender R&D department probably just enjoyed making these Frankenstein jobs just for the sheer fun of it.
Currently listed on eBay Australia with a Buy It Now price of AU $22,000 (i.e. Australian dollars).
G L Wilson
© 2014, Guitarz - The Original Guitar Blog - the blog that goes all the way to 11!
Please read our photo and content policy.