guitarz.blogspot.com
: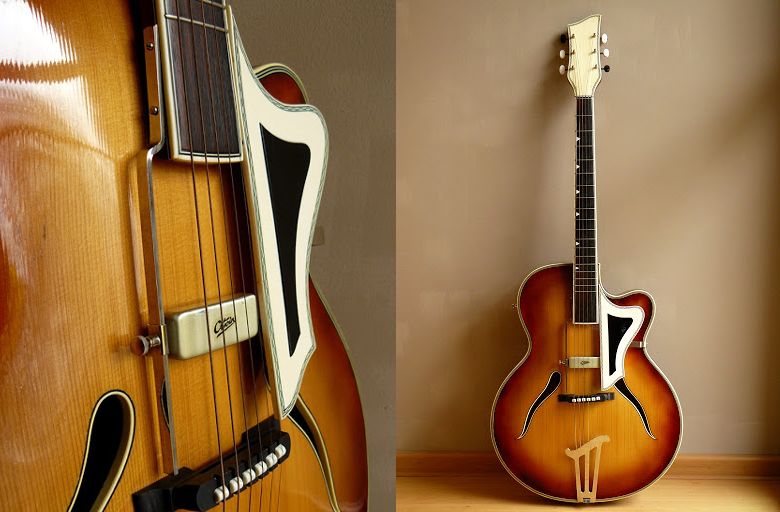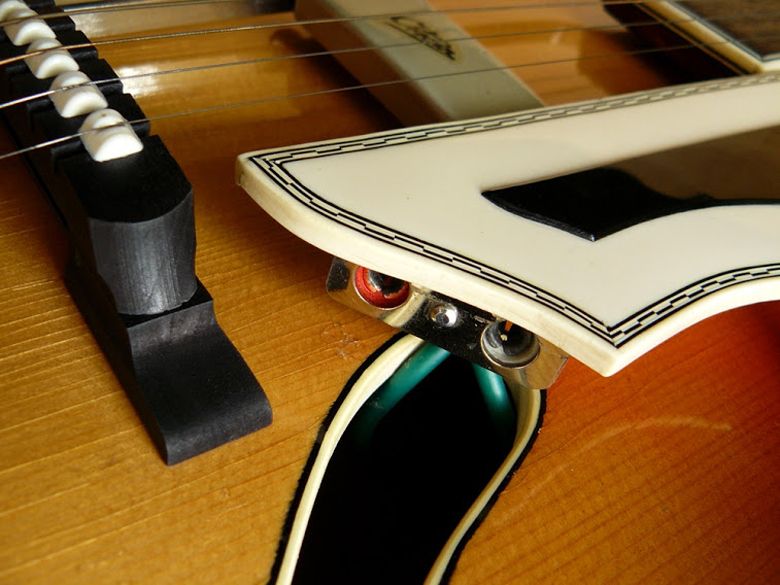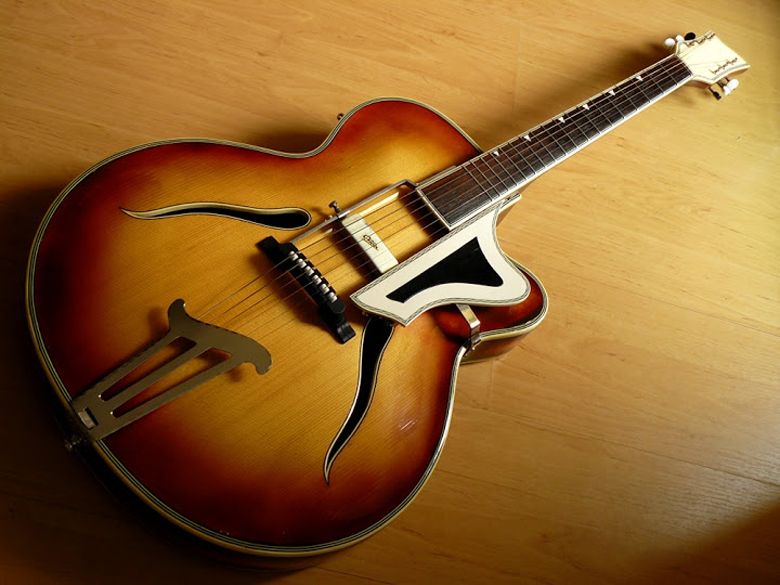 Here's a fine old German-made
Herrnsdorf archtop guitar
from the 1950s. It's quite a sophisticated guitar for its age seeing as it has two pickups - one sliding Otwin unit as can clearly be seen in the photos, and another pickup hidden in the top of the neck in the fretless section. (The seller refers to this as a piezo pickup, but I'm pretty sure it's another magnetic pickup). There are also separate "banana plug" outputs for each pickup beneath the scratch plate... which begs the question, was the guitar designed to have two separate outputs to go to separate amplifiers (i.e. an early "stereo" guitar), or was it designed to be used with a special plug equipped with two banana plug pins?
More photos are available
here
.
Currently listed on eBay with a Buy It Now price of 1,800 Polish Zloty (approx £356 or US $596). Item currently located in Poland.
G L Wilson
© 2014, Guitarz - The Original Guitar Blog - the blog that goes all the way to 11!
Please read our photo and content policy.