guitarz.blogspot.com
:
vintage Japanese-made Idol electric guitar
; it was guitar brand name that I was previously unfamiliar with, but now here's another one also being offered for sale on eBay. This time it's an
Idol semi-hollowbody
electric guitar. Again it has the rather exaggerated body shape; in fact the body on this particular model looks to be huge.
This guitar is currently listed on eBay with what I would call a highly optimistic Buy It Now price of
US $1,249. Bear in mind that the last Idol guitar we looked only fetched US $115. If you like the looks of this semi and can live without the vibrato you'd probably be better off buying a
Pure Salem Electric End
, which surely must be inspired by this guitar but at $825 is a lot cheaper and will have modern-day quality and playability.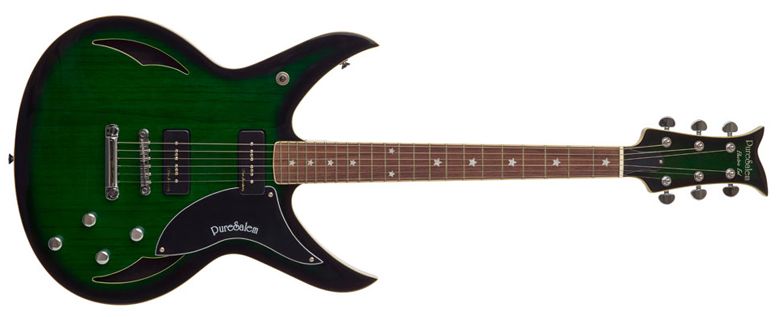 Pure Salem Electric End
G L Wilson
© 2014, Guitarz - The Original Guitar Blog - the blog that goes all the way to 11!
Please read our photo and content policy.