guitarz.blogspot.com
: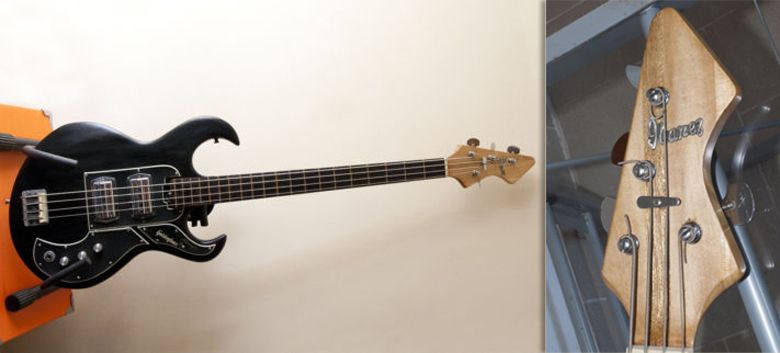 It seems funny to think that Ibanez - now a high prestige guitar manufacturer - were once just yet another Japanese brand churning out "copy" guitars. Here we see Ibanez copy a British manufacturer with this 1960s-era
Ibanez Model 5902 Bass
which appears to be an amalgam of several Burns designs, although it is particularly Bison-like in the horns. Quite who "Goldentone" were supposed to be, I couldn't say. It's probably just another random brand name that the Japanese factory thought would look impressive. Note the headstock with its 3+1 tuner layout - yet ANOTHER design pre-dating Music Man but that doesn't stop Ernie Ball thinking it's their intellectual property.
Currently listed on eBay UK with a starting bid of £400 and a Buy It Now price of £599.
G L Wilson
© 2014, Guitarz - The Original Guitar Blog - the blog that goes all the way to 11!
Please read our photo and content policy.