guitarz.blogspot.com
: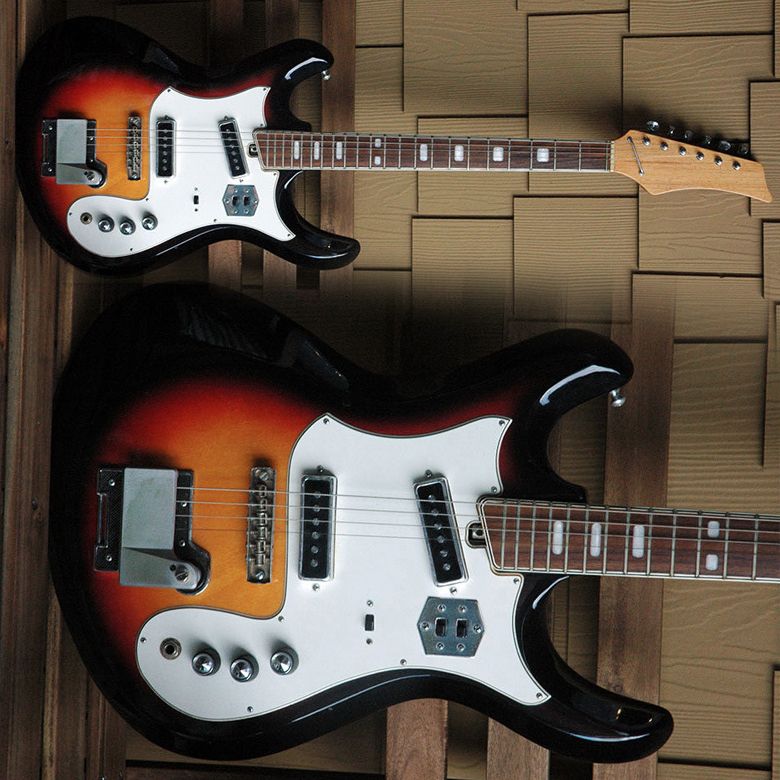 This
1960s Japanese "Silvertone model 14409" guitar
(made by Kawai possibly?) has some very strong Mosrite stylistic influences, although that proto-Ibanez-style headstock does look a little at odds with the body design. Despite the obvious influences instruments like this are becoming increasingly sought after in their own right, with more and more collectors becoming interested in vintage Japanese-made guitars.
Currently listed on eBay with a Buy It Now price of $344.99.
G L Wilson
© 2014, Guitarz - The Original Guitar Blog - the blog that goes all the way to 11!
Please read our photo and content policy.