Ghastly Elvis Tribute Guitar
From the people who brought you the tasteless 9-11 guitar, here's this much more amusing and highly over-the-top
Elvis Tribute Strat
.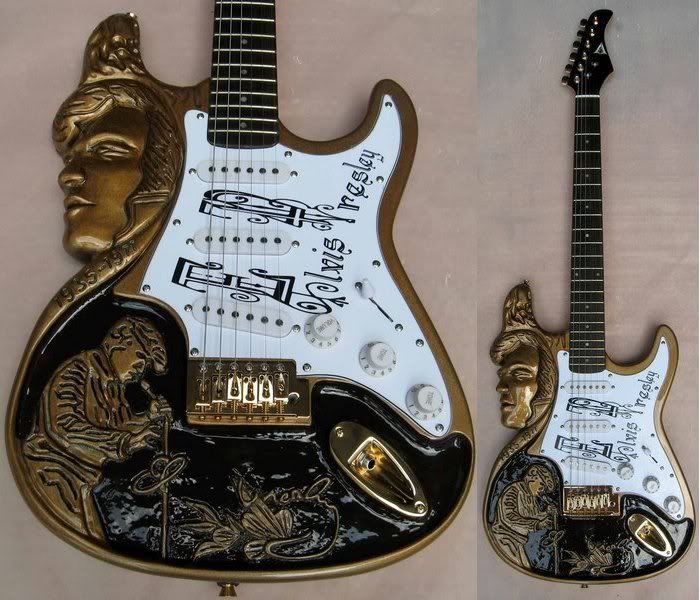 Looks like they've been inspired by the now legendary
Carver Doug
.
Check the listing for some quite entertainingly bad English, such as:
DON'T DOUBT!
Just paying happy price you can get very values musical instruments here!
Most of our auctions are starting from very low price even

NO RESERVE!
Please try your good luck to win these valued instruments
They will bring good wealth, happiness to your business and life.
(Oh, I know I shouldn't laugh...)