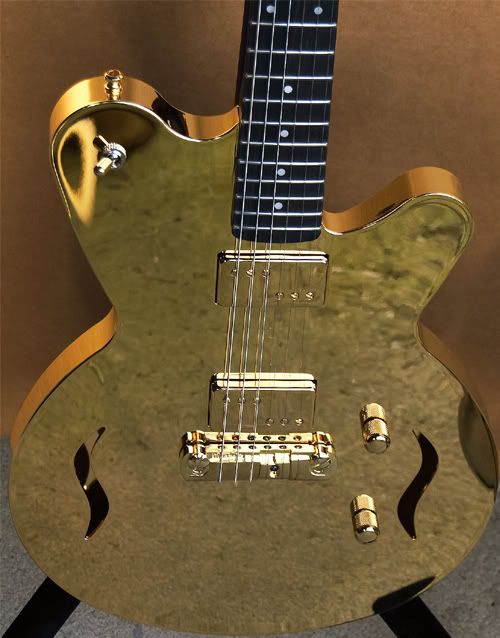 You know, I don't ony blog about those instruments that belong in some kind of Guitar Freak Show. I blog about beautiful guitars too.
The very very shiny guitar pictured here is actually an 18K gold plated metal-bodied guitar from
Liquid Metal Guitars
of Vancouver, BC, who claim to create the most beautiful custom guitars in the world. It certainly looks very eye catching from where I'm sitting.
This particular model GGG #001 went to a collector who collection also includes a gold bodied
Veleno
from back in the 60/70s, so he obviously likes a bit of bling on his guitars!