Thicket to Ride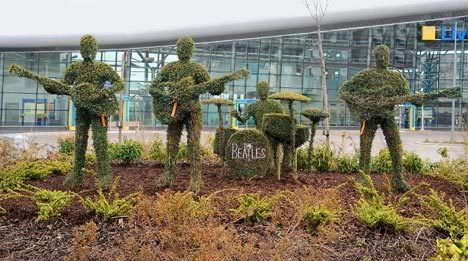 The Fab Four reformed (as shrubs) in the capital of culture
. Yes, it's true,
The Beatles
have returned to their hometown of Liverpool in privet form. Now, who would have expected that? (Errrmmm... isn't the neck of George's guitar a bit too long? Looks more like a bass scale length. Someone take the secateurs to it, please!)
I also like to take this opportunity once again to recommend
Fab Guitars of The Beatles
which features just about every guitar they ever used.