(Not really!) I know that GL has posted about
Trussart
guitars before, and he left me
this
Ganja Telecaster to watch while he's away. I'm not sure if you need to be high to play it or if playing it will get you high, but it is a very nice guitar.

My friend Bad Bob Bates of local beat combo The Bandits has many nice guitars (he builds some himself) one of which is this Trussart Steelcaster.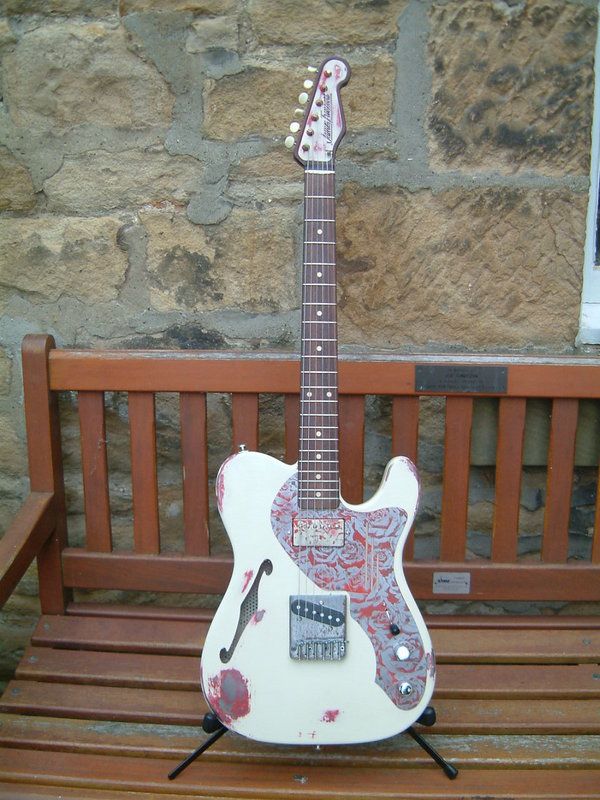 The Bandits mainly play in pubs and Bob is a little worried about taking his expensive guitar out and about. We're sharing the bill at a charity gig later this month and he is seriously considering bringing the Trussart out to play. I hope he does!

Here's Bob's collection.