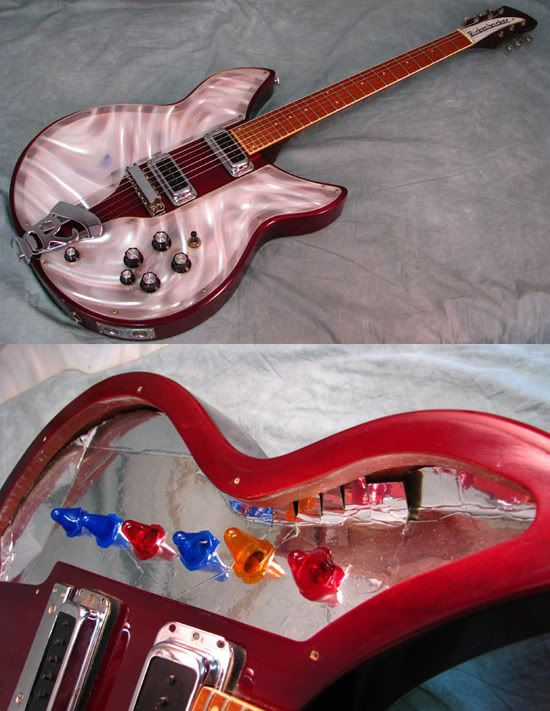 If you have $20,000 dollars to spare, you might want to buy this 1971 vintage
Rickenbacker 331 Lightshow
guitar, currently on eBay, and possibly one of the oddest guitars that Rickenbacker ever built.
It's surprisingly unsophisticated under the hood. The perspex front panels merely conceal a bunch of fairy lights and baco-foil. I'm assuming that the pot near the tailpiece of the guitar controls the lightshow.
The only time I remember ever seeing anyone use one of these was a contestant on "Opportunity Knocks" (a 1970s talent show on independent television in the UK), and the impression I got was that the lightshow on the guitar made me feel sick. Or perhaps it was just a really crappy song. I don't recall.
For a more uptodate take on guitars that incorporate a built-in lightshow,
Bell Guitars
make some very tasty semi-acrylic/semi-timber bodied guitars with this feature.