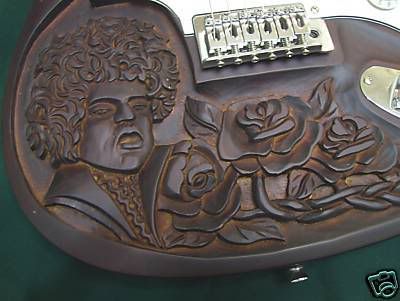 Remember the
ghastly Elvis tribute guitar
? Well, in the same spirit comes this other carved guitar. But who on earth is that supposed to be?
This is just a bit of fun. There's no prize for getting the correct answer, just kudos for being able to recognize someone from a particularly bad artist's rendition.
Answers in the comments, please.