guitarz.blogspot.com
: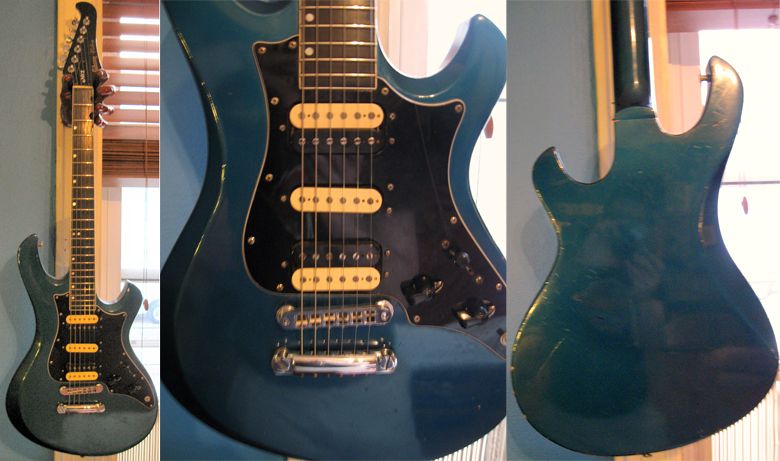 Hello,

I love your blog. Here are some pictures of my Gibson Victory MVX guitar. It is from 1980. It weighs a ton but has a beautiful resonance to it. I think the shape is amazing and these could be reissued (probably in mahogany rather than solid hard rock maple (every part of it).

I changed the knobs to chicken-heads because I like those best—but it came with the usual Gibson speed knobs.

If you are interested there is more info and links on these at this site:
http://www.vintageguitars.org.uk/gibsonVictoryMVX.php

Thanks,

Erik in New York
Thanks Erik. We were
recently discussing the Fender-esque designs of Gibson
and its offshoot companies and I guess that the Victory series could be said to fall into this category, the doublecut body with offset horns being reminiscent of the Stratocaster. Also the pickguard shape, pickguard-mounted pickups and controls, triple pickups (even if the outer two are humbuckers allowing for more tonal options), headstock layout, etc. Of course the guitar has Gibson attributes too, most notably the 24 3/4" scale and the set neck. (Interestingly, the Victory basses were more Fender-like with bolt-on necks).
G L Wilson
© 2011, Guitarz - The Original Guitar Blog - now in its 10th year!