guitarz.blogspot.com
: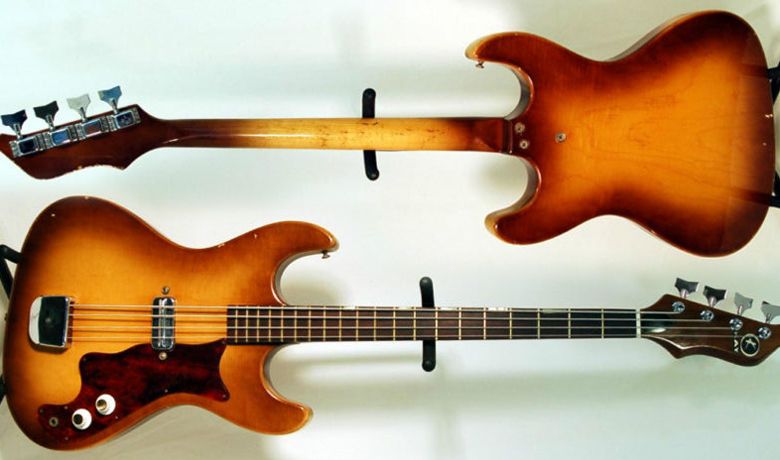 Our second guitar here on
Guitarz
today is also an American-made bass from the mid 1960s, possibly even from 1966, and is also from a brandname beginning in the letter
K
. This one is a
Kay Model K5935 Deluxe Bass
. Unlike the
Kay Thin Twin bass
from the 1950s that we looked at recently, this is a solidbody - it's slab-bodied even - and shares more in common with the
Kay "Truetone" guitar
that we looked at in September 2010. This bass also features what the seller calls a "speed bump pickup", I'm guessing because of the shape of the casing rather than it sounding like a vehicle scraping its underside on a speed bump.
G L Wilson
© 2011, Guitarz - The Original Guitar Blog - now in its 10th year!