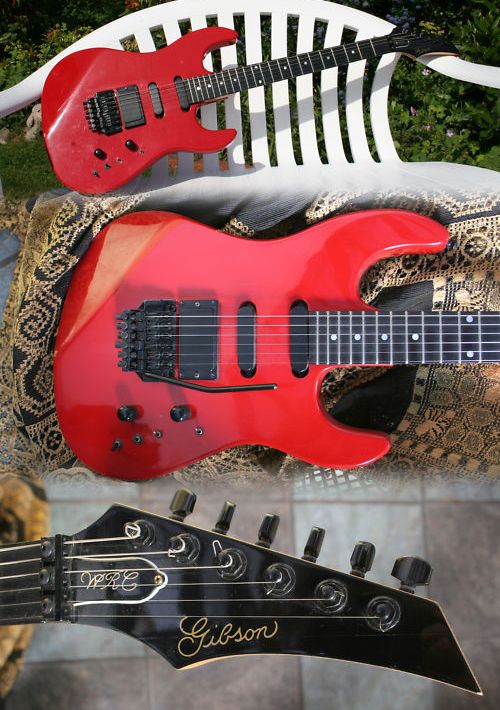 guitarz.blogspot.com
:
Recently here on
Guitarz
we've been discussing and looking at Gibson guitars with Fender influences (see
here
and
here
).
Pictured here we see a
Gibson WRC
, and there's absolutely no denying its Strattiness. Despite carrying the Gibson name, these were actually built by Wayne Charvel (his initials are W.R.C.) in 1987-1988. It's ironic in a way when you consider that Charvel is now part of the Fender empire. It's like some things come full circle.
In tried and tested Superstrat tradtion, the WRC is equipped with a Floyd Rose double locking trem. It has three pickups in SSH formation with a coil tap for the humbucker and individual toggles for each pickup allowing for a wider range of pickup combinations than the usual 5-position switch. In keeping with Fender-derived guitars it has a bolt-on neck, which is of the pointy headed variety as was the fashion when this guitar was made.
This guitar is currently being auctioned on eBay UK with a starting price of £795.
G L Wilson
© 2011, Guitarz - The Original Guitar Blog - now in its 10th year!