guitarz.blogspot.com
: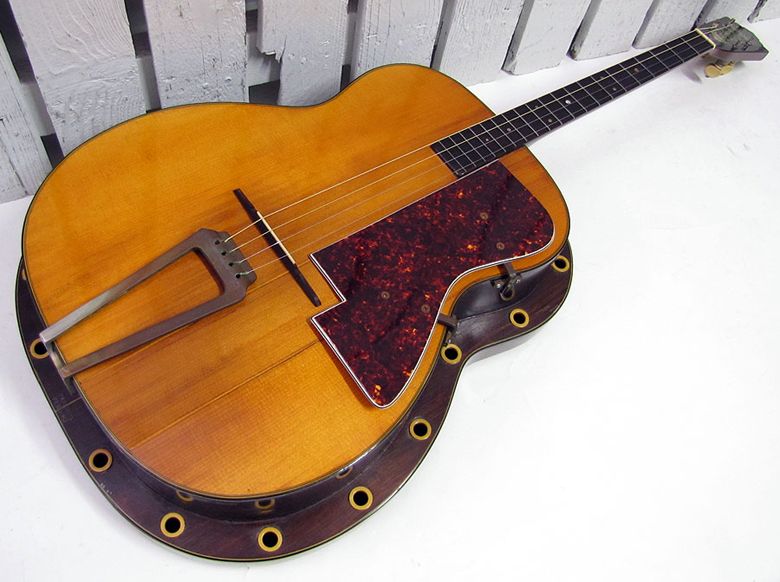 Here's one of those odd little footnotes from the history of the guitar. This 1930s
Paramount L-Style Tenor guitar
, made by Martin, has borrowed several design elements from the banjo. Beside the obvious banjo-derived headstock with banjo tuners, the main body is set into larger rim and back with a series of 20 small soundholes arranged around the lip. The back and rim make for an exceptionally large body for a short-scaled instrument. Apparently only 35 of these were made so it's quite a rare piece, and this is reflected in the $3,500 Buy It Now price on eBay.
G L Wilson
© 2011, Guitarz - The Original Guitar Blog - now in its 10th year!