guitarz.blogspot.com
: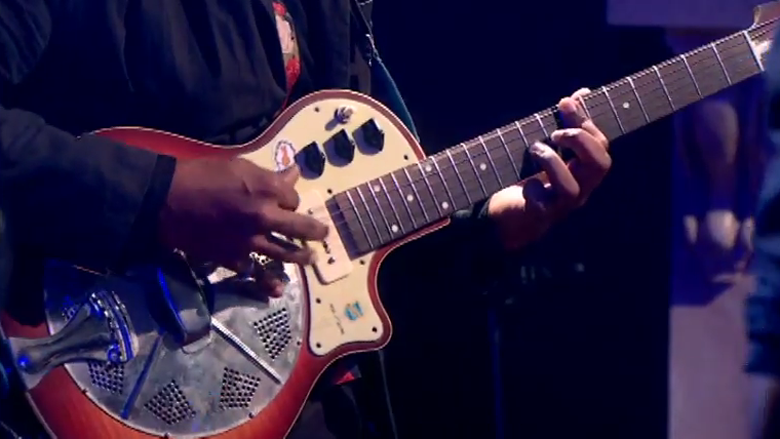 Howdy from the Deep South (in America, in case there's any confusion)! Anyway I was watching the Colbert Report (a late night political news show they have here in the US, I think you guys in the UK get it on Comedy Central too) and TV on the Radio was there with a Malian band, Tinariwen, that they're presumably buddies with (I'm not sure what a Malian band is doing on American late night television but whatever). One of the members of TV on the Radio (the guitar player I guess, I'm not a fan of the band so I wouldn't know) was playing something that caught my eye: an electric resonator that looked totally boss. It'd be nice if someone over at Guitarz could identify it.

-J
Hi J, thanks for your email. The clue to the guitar's identity is actually in the photo you supplied. See the little shield on the pickguard, that's the National logo. It's a
National electric resonator
, although I'm unsure of a specific model name or designation.
G L Wilson
© 2011, Guitarz - The Original Guitar Blog - now in its 10th year!