guitarz.blogspot.com
: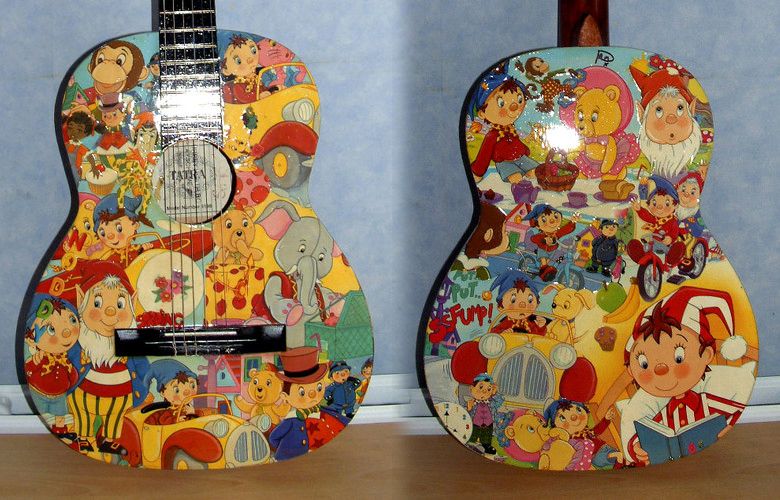 I feel it would be rather mean of me to make any disparaging comments about this
nylon-strung acoustic guitar decorated with what appears to be wrapping paper featuring Enid Blyton's "Noddy" character
(a citizen of Toy Town, his neck was made from a spring which meant that his head was always nodding, hence his name). It brought a smile to my face, and kids will probably love it, so that's good enough for me.
G L Wilson
© 2012, Guitarz - The Original Guitar Blog - now in its 10th year!