guitarz.blogspot.com
: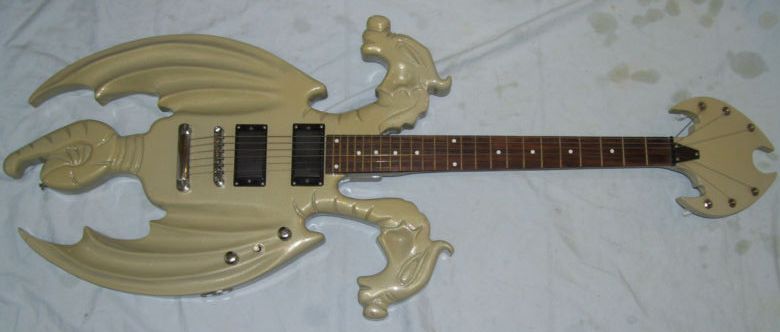 A few years ago we here at
Guitarz
were accused of only ever showing hideous or amusing guitars on the blog rather than beautiful or desireable guitars. I do believe that we have reversed that situation in the intervening years, but I am still drawn to the occasional abomination that I would like to share, such as the
Double Dragon
guitar pictured here which is currently being offered for sale on eBay with a starting price of $275.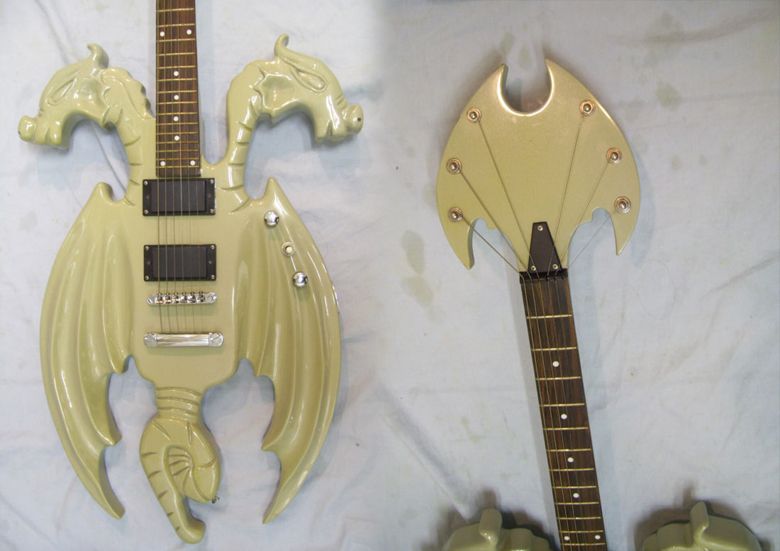 I suspect it may be from the same Far Eastern maker that produced the
Squashed Frog
(supposedly another "double dragon") and
whatever this is supposed to be
. My guess is that these guitars are inspired by some of ESP's wilder Japanese guitar designs (you know, the ones featuring angels with intricately feathered wings), but I doubt these are of similar quality. What is similar is the totally impractical design, and what must surely be the worst headstock design I've seen since the
Kramer Triax
. Did they not know that a straight string pull is desireable?
G L Wilson
© 2012, Guitarz - The Original Guitar Blog - now in its 10th year!