guitarz.blogspot.com
: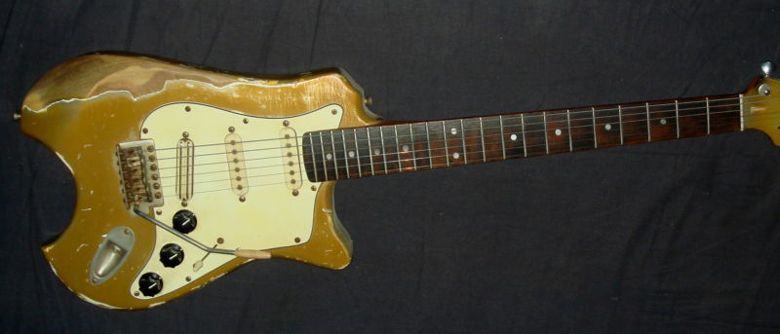 I guess that this
sawn-off and relic-ed Squier Strat
is one of those love it or hate it modifications. Compared with
John Mayall's own modified Strats
, the body surgery is actually quite conservative. This guitar is currently listed on eBay UK with a Buy It Now price of £295.
G L Wilson
© 2012, Guitarz - The Original Guitar Blog - now in its 10th year!