guitarz.blogspot.com
: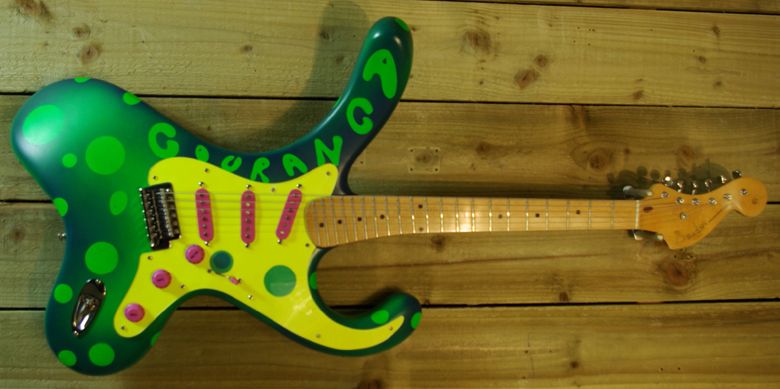 ...from the ridiculous to the... errmmm... ridiculous. (But at least these guitars are made to play well).
And what could be wilder than a Bender
Distortocaster from Brian Eastwood
? Other than a Distortocaster with a wacky paint job, that is. And should I know what "gouranga" is supposed to mean? (Answers in the comments please).
This particular guitar is currently being offered for sale on eBay UK and has a Buy It Now price of £1,399.
For other Bender Distortocasters please see
here
and
here
.
G L Wilson
© 2013, Guitarz - The Original Guitar Blog - the blog that goes all the way to 11!
Please read our photo and content policy.