guitarz.blogspot.com
: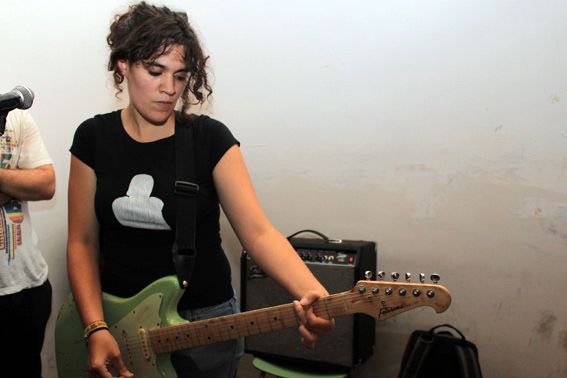 Casey writes:
What is this guitar? Some fellas and I are having a conversation about it at the tapeop forum, and we cannot figure it out. Some think it is a Fernandez, but the logo is wrong as well as the headstock and the location of the controls...
Any ideas, guys? I'm sure I've seen something like this myself, but can't pin a brand/model name on it.
G L Wilson
© 2014, Guitarz - The Original Guitar Blog - the blog that goes all the way to 11!
Please read our photo and content policy.