guitarz.blogspot.com
: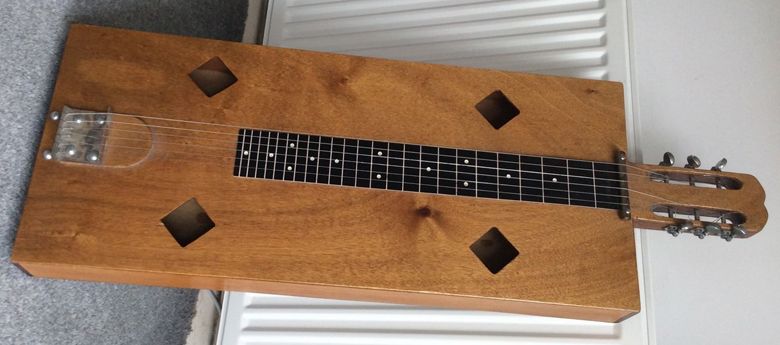 This
acoustic lap steel or Hawaiian guitar
has been hand-built using a large plywood box. Whether the box was made specifically for the guitar or whether it was an existing box that has been repurposed, I could not tell you. Whatever, with a soundbox that big it ought to have plenty of acoustic volume. I think if it was mine I'd be tempted to put legs on it.
Currently listed on eBay UK with a starting price of £10.
G L Wilson
© 2014, Guitarz - The Original Guitar Blog - the blog that goes all the way to 11!
Please read our photo and content policy.