guitarz.blogspot.com
: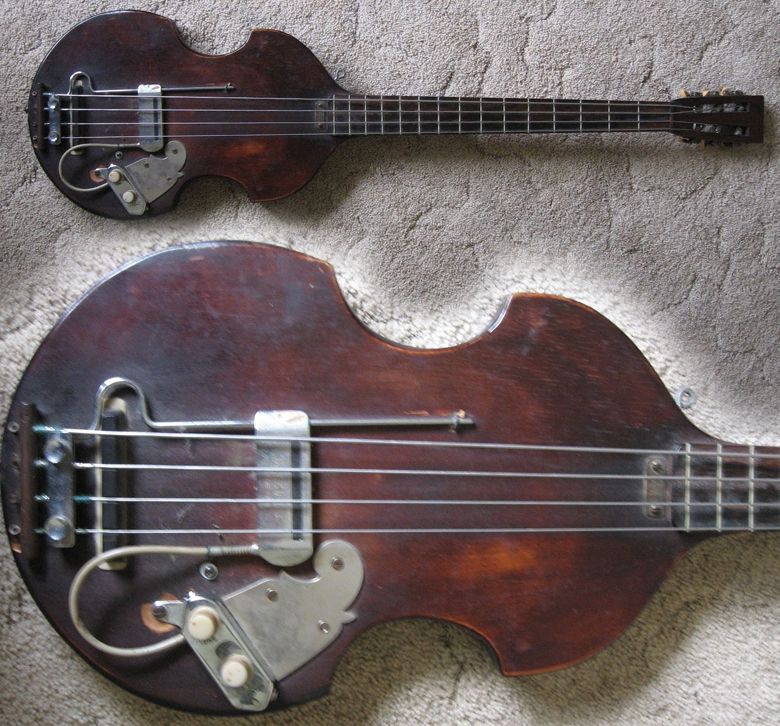 Who's to say how old this
one-off vintage hand-made violin bass guitar
actually is, although I'd wager that it was post-Beatles seeing as it was McCartney that popularised the violin-shaped bass. The ingenuity that's gone into making this bass is something else. The neck appears to be from an old 6-string folk guitar - it still sports six tuners on the headstock - although the greater scale length required from a bass has necessitated a body extention to the back of the neck. Obviously the nut was replaced, plus a whole new fretboard for the bass scale, frets in the right places, etc.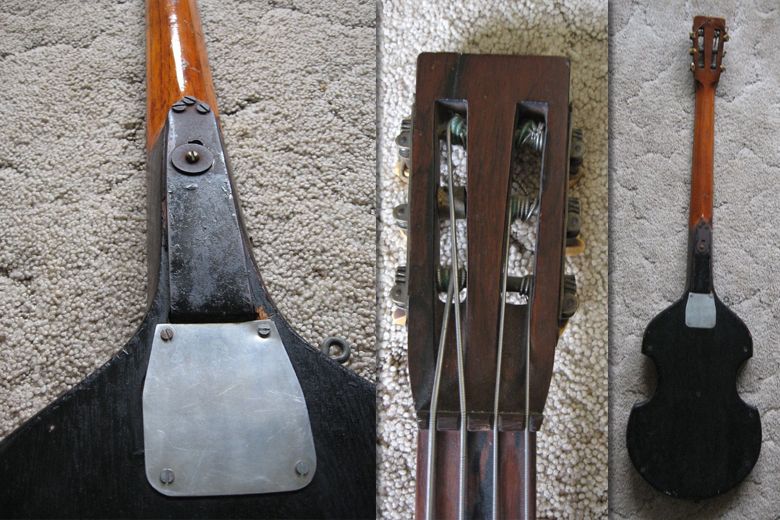 The pickup is an old Kent WC-16 unit, which you'd usually see installed on a archtop acoustic guitar. The pickup is of the sliding variety which allows for repositioning so as to adjust the tone.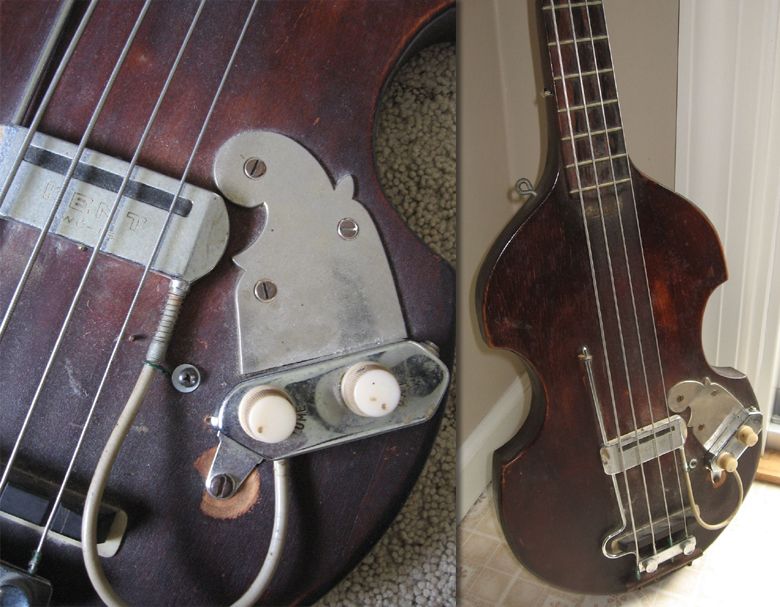 Currently listed on eBay with a starting bid of US $300. Auction ends later tonight.
G L Wilson
© 2014, Guitarz - The Original Guitar Blog - the blog that goes all the way to 11!
Please read our photo and content policy.