guitarz.blogspot.com
: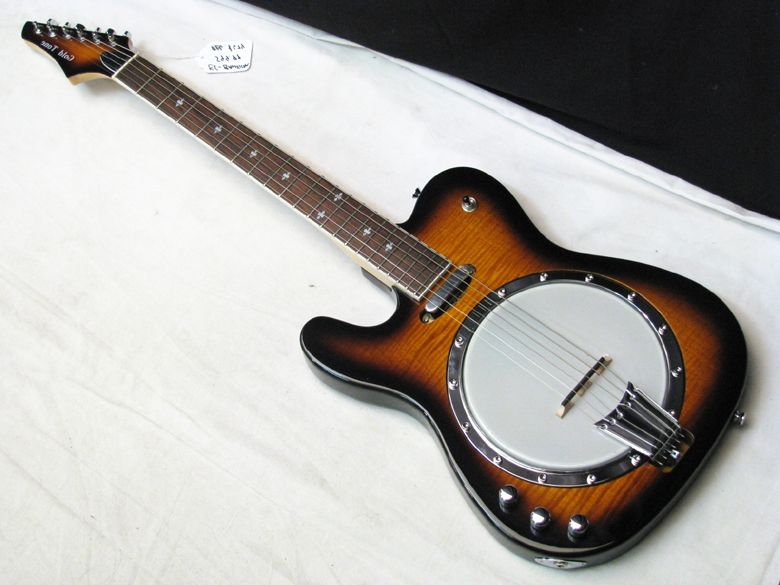 I've just been trawling through all the left-handed guitars on eBay, trying to find something a little bit different for our southpaw friends - who, rather unfairly, do not get the same range of choices when it comes to guitars as right-handed players (northpaws?) - and the best that I can find is this
Gold Tone Telecaster-styled left-handed banjitar
- ideal for the left-handed guitarist who wants to let a little banjo into his or her life!
Currently listed on eBay with a Buy It Now price of $779.
G L Wilson
EDIT: Several of you have commented that the above photo is a stock photo of a right-handed guitar which has been flipped to make it look left-handed. It's good to know you guys out there are alert, which is more than I was when I wrote this blog post late on Friday night. But the point is that the left-handed version of this guitar/banjo does exist and is what the successful bidder on the auction will be getting.
© 2012, Guitarz - The Original Guitar Blog - 10 years and counting!