guitarz.blogspot.com
: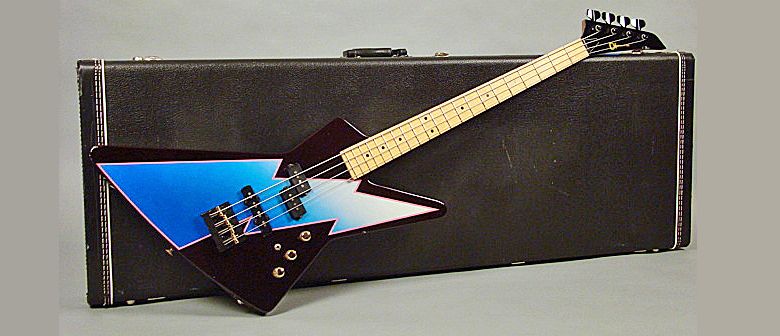 GrinningElk Music Co., USA, are selling this unashamedly 1980s "hair metal"-era
Charvel San Dimas Explorer Bass with lightning bolt graphics
via Vintage & Rare. In their own words:
If you're looking at this bass, you are either a big fan of San Dimas guitars and recognize its rarity, you had long hair back in the 80s and it was the greatest period of your life or both. We've had this beast stashed for a good while [...] Anyway, this bass was custom ordered from Charvel by Roy Jenkins in '84 and truly represents all that was cool back in those glory days, so far as Metal instruments are concerned. It, of course sports the gold logo and earlier, brass appointments. You gotta wear it low, if for no other reason than to look cool and the bass comes in its original blue- lined, Charvel case. Sometimes, you buy a bass or guitar just to take you back to the days when everything was right in the world, all the girls wore spandex and there was nothing like a mortgage to worry about. Sometimes, you buy something for yourself and there ain't nothing wrong with that in our book...
It's a great looking bass, but as the seller insinuates, it definitely evokes a certain era. Price available on application.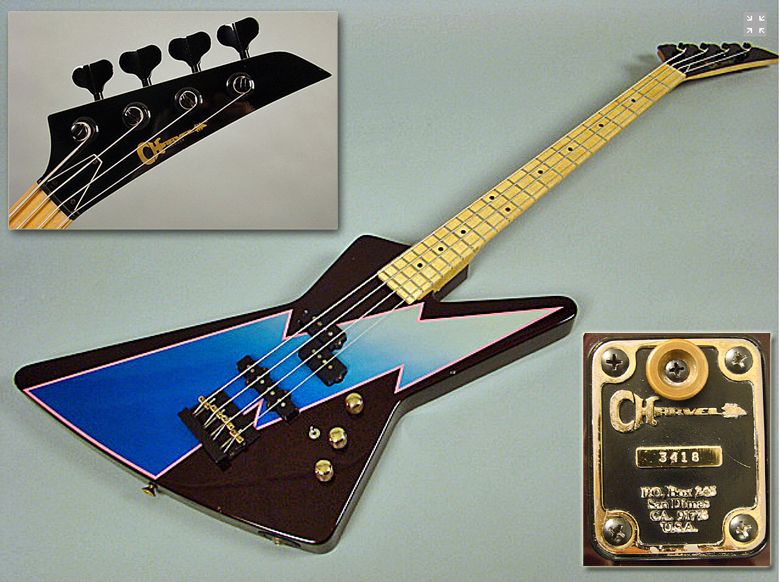 G L Wilson
© 2012, Guitarz - The Original Guitar Blog - 10 years and counting!