guitarz.blogspot.com
: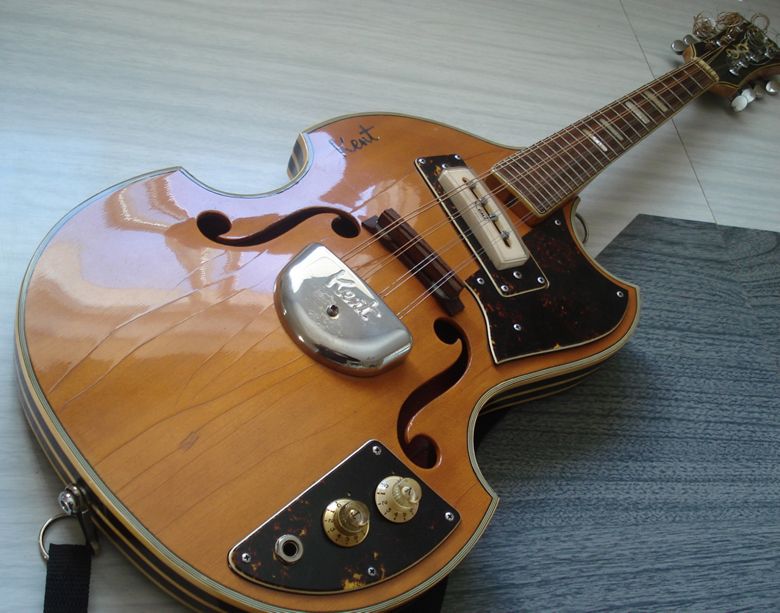 Ever since Beatle Paul McCartney's endorsement of the Hofner 500/1 "violin bass", having first seen one for sale in Hamburg's Steinway Shop in 1961, the violin bass has been much copied by guitar makers in Europe and Japan. On this very blog we've looked at a plethora of different violin basses, violin guitars, and even a couple of violin 12-string guitars (just
check through all these posts
). However, this is the first time I've seen a
violin mandolin
!
This hollowbody electric mandolin carries the Kent brandname (apparently it's the Kent Model 836), so no doubt is Japanese in origin (very likely a re-badged Teisco), and looking very much like a scaled-down version of the
Kent violin bass
.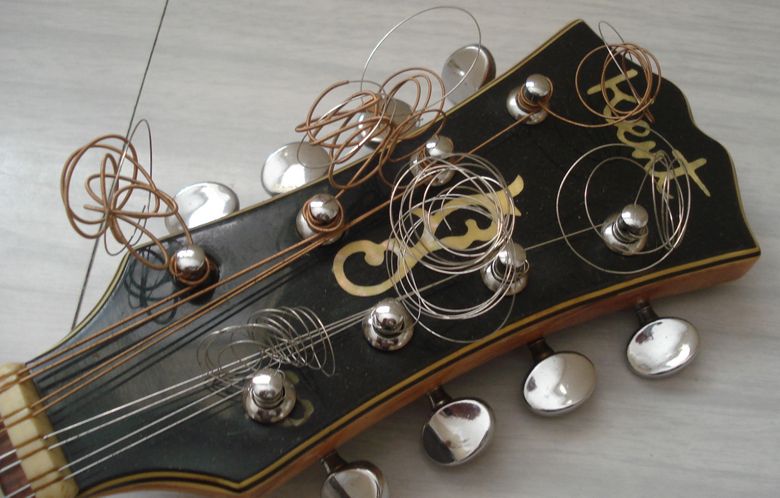 Currently being offered for sale on eBay with a Buy It Now price of $625. More Kent electric mandos here!
More Kent electric mandos here!
G L Wilson
© 2012, Guitarz - The Original Guitar Blog - 10 years and counting!