guitarz.blogspot.com
: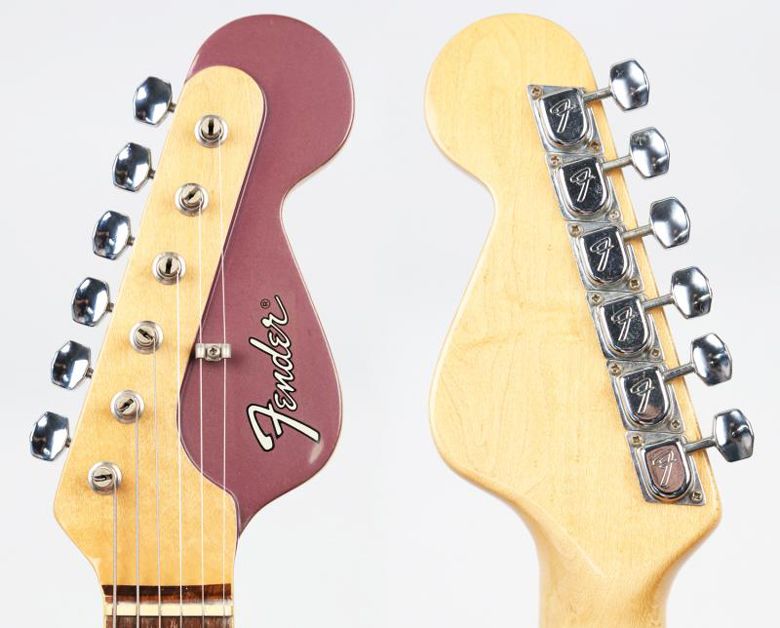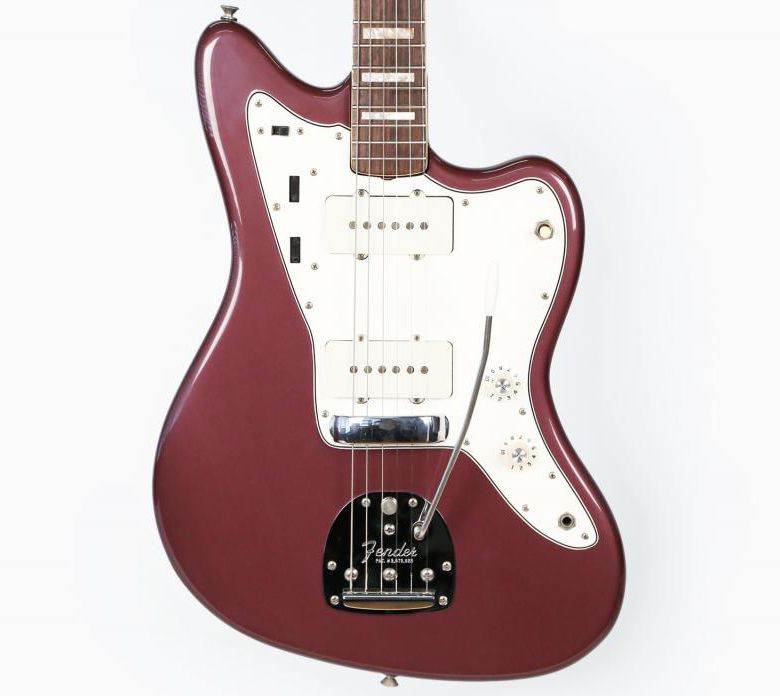 From the
eBay listing
:
For sale is this vintage 1966 Fender Jazzmaster prototype electric guitar. The prototypical headstock on this unbelievably unique Jazzmaster was hand-carved and finished by Roger Rossmeisl under the supervision of Freddie Tavares, but was never implemented during subsequent production making it the only Fender Jazzmaster of it's kind. Interestingly, Mr. Tavares took a liking to the guitar, and kept it in his office in the Fullerton factory for years to come, even playing it at many holiday parites and other Fender-related events. The guitar wasn't officially finished until 1983 when Steve Grom (Fender and Gibson employee) chose to purchase it as part of Fender's "Employee Sale" program of 1983. At which point the original Lake Placid Blue nitrocellulose finish was replaced with an absolutely exotic Purple polyurethane, and the guitar was finally mated with an appropriate case. The instrument is 100% all original in incredibly pristine like new condition, and includes the singed documentation from Mr. Grom on (ironically) Gibson letterhead.
Currently listed with a Buy It Now price of US $18,999.99.
G L Wilson
© 2014, Guitarz - The Original Guitar Blog - the blog that goes all the way to 11!
Please read our photo and content policy.