guitarz.blogspot.com
: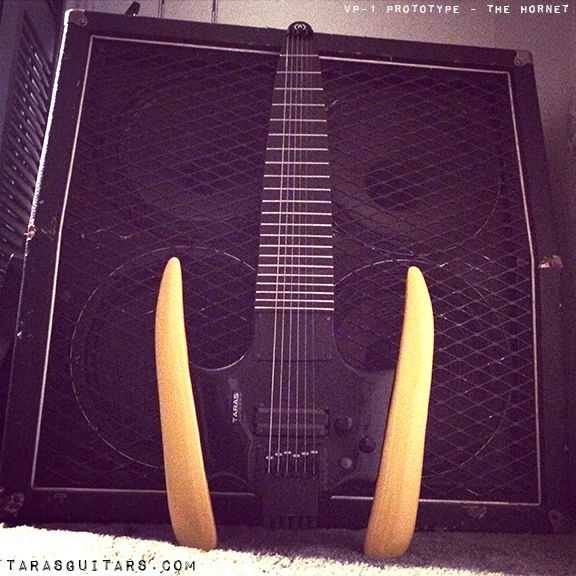 The first time I saw a photo of a VP-1 prototype from
Taras Guitars
I was quite perplexed. Surely the guitar was missing a bunch of strings seeing as it had such a wide fingerboard but just the six strings running down the centre. However, that first photo I saw was a close-up, and I didn't appreciate how the curvature of the fingerboard towards the nut.
A quick view of the
Taras Guitars
website explained the concept. The wide, surfboard-shaped fretboard means that "'New' notes and sounds can be found when the frets are extended and strings are bent AWAY". Indeed it's all to facilitate extreme string bending. For more information, check out the
video
.
G L Wilson
© 2014, Guitarz - The Original Guitar Blog - the blog that goes all the way to 11!
Please read our photo and content policy.