guitarz.blogspot.com
: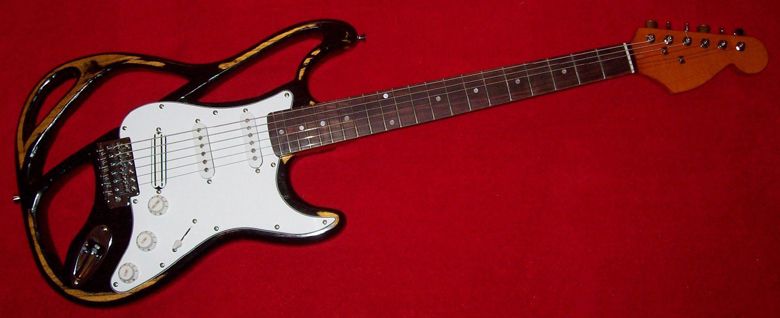 Currently listed on eBay
with an optimistic Buy It Now price of €685.
When it comes to "Holey" Strats, I much prefer my own
Feline Holy Panther
. (Which, incidentally has now been immortalised on vinyl record and CD on the track "(Return Of The) Maggot Brain" on the new
Sendelica "Live At Crabstock"
album).
But if you prefer your Strats even more minimalistic, then there are
these
!
G L Wilson
© 2014, Guitarz - The Original Guitar Blog - the blog that goes all the way to 11!
Please read our photo and content policy.