guitarz.blogspot.com
: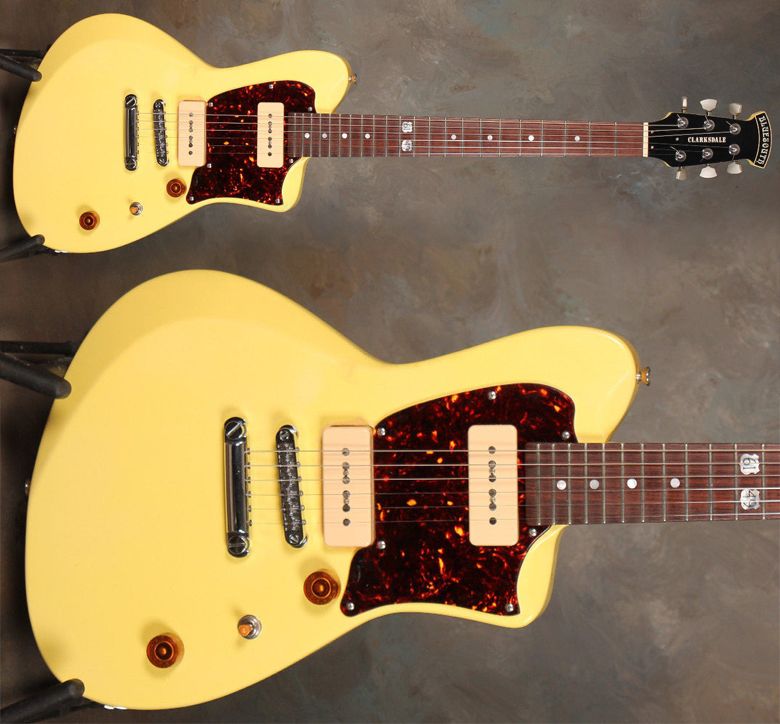 I love the timeless vintage but all original good looks of this
Bluesouth Clarksdale guitar
. It's built like a Gibson with a glued-in neck joint, but the off-centred waist is surely a nod to the Fender camp.

To borrow from the eBay listing:
Ronnie Knight began Bluesouth Guitars in 1991 with the idea of building stringed musical instruments which celebrate the musical heritage of the American South. Blues, jazz, country, rock, and spiritual music were all created in the southern American states. This small area from Texas to the Carolinas, from Kentucky to Florida, has been the hotbed of the worlds musical culture in the twentieth century. Several small towns within the southeast have had a huge impact on today's popular music: Muscle Shoals, Alabama; Macon, Georgia; and Clarksdale, Mississippi.

The results of this project have been unique, light-bodied guitars with large, comfortable necks. Bluesouth contends that "fierce individualism" is the key ingredient in their guitar making operation. Starting in a small shop over a record store in early 1992, Bluesouth moved to a much larger industrial facility in the spring of 1995. The company offered seven models, including two electric basses. Bluesouth also built its own cases and pickups in house (company history courtesy Ronnie Knight, April 17, 1996).
Currently listed on eBay with a starting bid of US
$800 (over half of the original list price).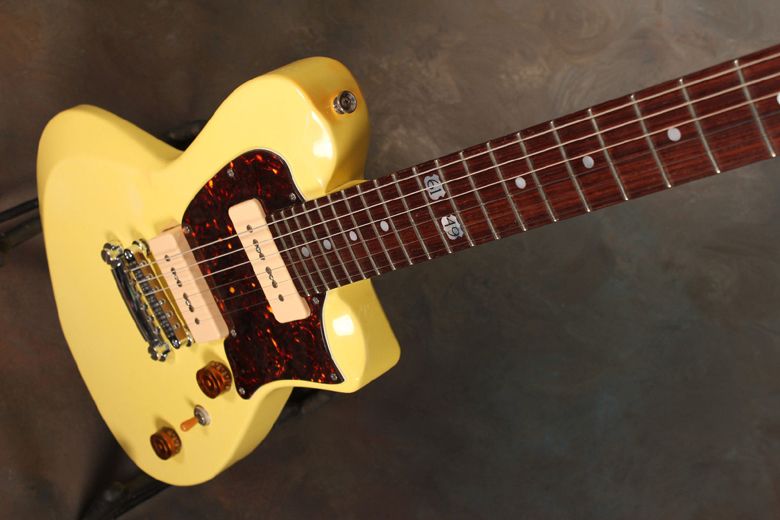 G L Wilson
© 2014, Guitarz - The Original Guitar Blog - the blog that goes all the way to 11!
Please read our photo and content policy.