guitarz.blogspot.com
: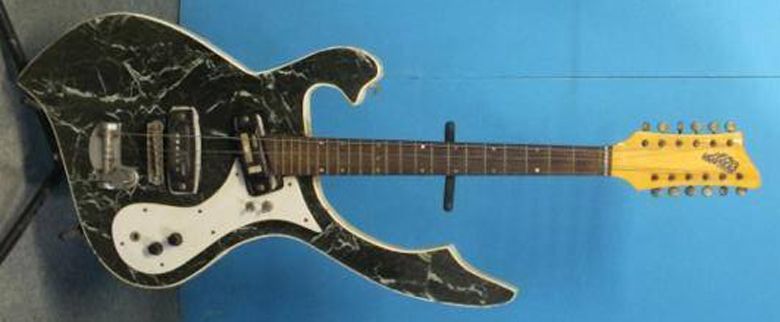 Any ideas, guys? It's like a Mosrite on steroids. And what's with the huge extended cutlass-shaped lower horn?
Photo borrowed from the
Vintage Japanese Guitar
group on Facebook. (That's not to say this guitar IS Japanese. It could be, but it's also possible that it is European in origin).
G L Wilson
© 2014, Guitarz - The Original Guitar Blog - the blog that goes all the way to 11!
Please read our photo and content policy.