guitarz.blogspot.com
: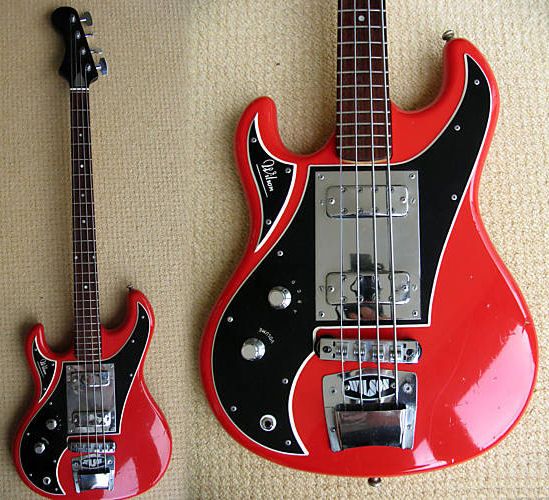 I've been a little remiss lately in not featuring any left-handed instruments, so here - at the risk of making this blog slightly bass-centric - is a fine example of vintage British guitar-making in the shape of this
Wilson Rapier bass
.
Watkins Electric Music was formed in 1949 in London by the Watkins brothers, Charlie and Reg. Their first solid electric guitar appeared in 1957, and in 1966 they introduced the Rapier Series as designed by Reg. The Rapier bass, however, is stylistically more akin to the Sapphire series guitars - see
this example
(also a leftie).
Guitars made by the Watkins brothers have appeared under the WEM (Watkins Electric Music) brand and, after 1968, the Wilson brand. The Watkins brothers had decided to market their guitars under a separate brand from their amps, and chose Wilson as it was their mother's maiden name.
This is also a good opportunity to plug the excellent
Watkins Guitar World
website from which I found much of this information.
G L Wilson
NB: There are a lot of blogs STEALING content and bandwidth. If you read this anywhere else but on guitarz.blogspot.com then you are reading a blog that STEALS content. Please support original bloggers!