guitarz.blogspot.com
: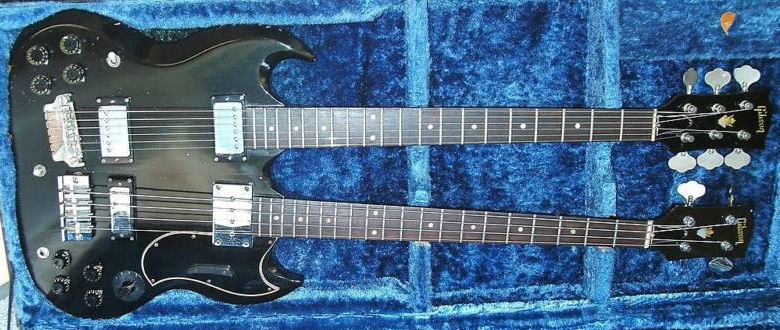 We've all seen Gibson doubleneck guitars before - indeed the Gibson must be the best known exponent of this particular type of instrument - but I, for one, have certainly never set eyes before on a
Gibson doubleneck bass
with four-string and six-string necks.
Made in 1970, this is allegedly one of only eight such instruments built. Note that the seller insists on referring to the 6-string neck as a "baritone", but it was much more likely conceived as a 6-string bass especially given the date.
G L Wilson
Guitarz - The Original Guitar Blog - now in its 9th year!