guitarz.blogspot.com
: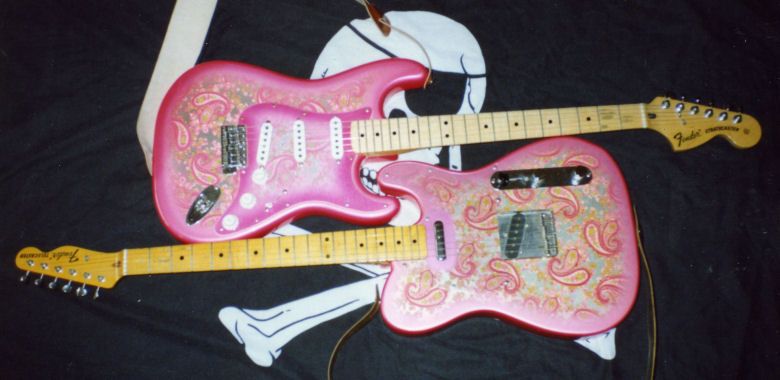 I've been sorting through piles of my personal photos today, and found this one of my two trusty Fender Japan paisley-finished guitars, which were my main two instruments for many many years. I view this photo with some regret, as I unfortunately had to sell this pair to help pay the bills a few years back.
Both were very early examples of these Japanese guitars, with the Tele being, I believe, one of the now legendary JV series.
I did tell myself when these went that I would never get so attached to a guitar again so that I couldn't sell it on. Yea, some chance of that! I've currently built up a collection of too many guitars, but can I make the decision about which should get the chop? Can I hell!
G L Wilson
Guitarz - The Original Guitar Blog - now in its 9th year!