guitarz.blogspot.com
: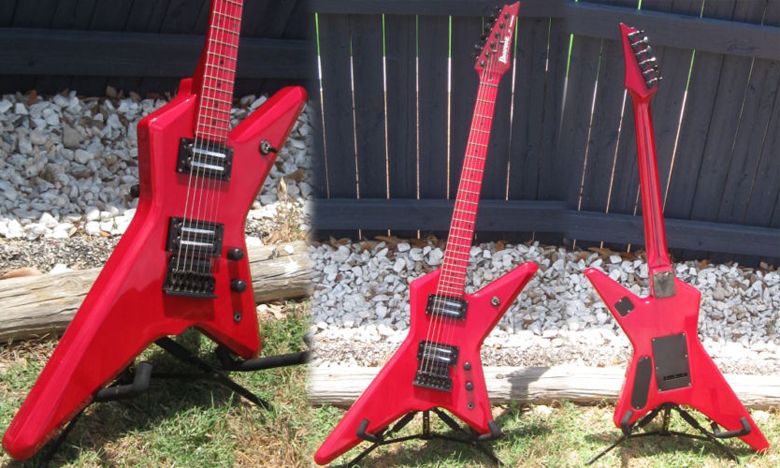 Now this
Ibanez DT-250 X Series
guitar is, to me, very interesting. It's not the Explorer-derived design that interests me, rather it is the finish that is very similar to my own
DiMarzio "cellophane Strat"
. You can see that despite its vivid colour, the finish is still translucent - witness the fretboard's dot markers and the skunk stripe on the back of the neck - these are
beneath
the finish.
I'm wondering if this guitar could be another Harayama-built guitar? It's made in Japan and is from 1984, so the time and place both fit.
Harayama supplied bodies and necks to DiMarzio for their parts catalogue. It's perfectly feasible that they built guitars for other brands too. Also, DiMarzio offered a very similar body design in their catalogue at around this same time.
G L Wilson
Guitarz - The Original Guitar Blog - now in its 9th year!