guitarz.blogspot.com: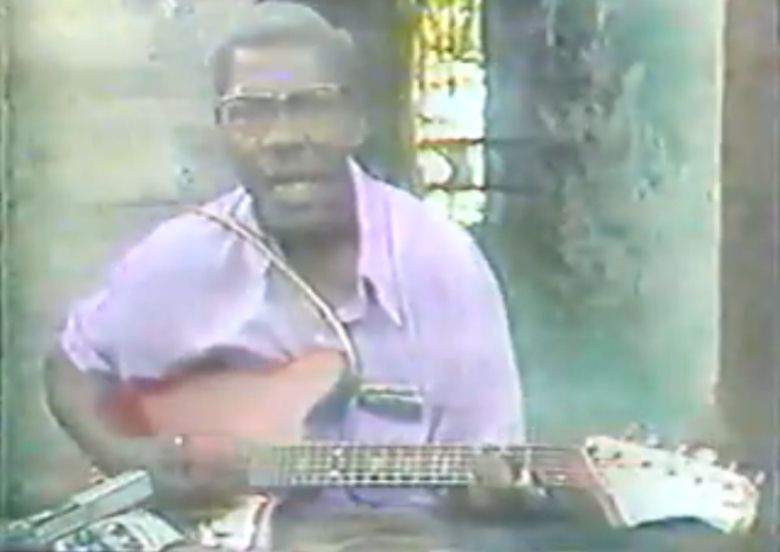 "Hello, I am a fan of African guitar music, and the video below is of one of the masters of the instrument in Africa, Albert Luampasi. Is it possible to you to identify the guitar that he is playing in this video at Youtube?

Thank you
Emerson"
Hi Emerson, I really can't say what that guitar is. It looks 1960s Japanese to me, but could equally be a guitar of 1960s European origin given the pushbutton controls, whilst the headstock looks Silvertone/Danelecro.
The strings have a very un-metallic sound to them. I wonder what strings he is using here. I note he has a microphone in front of the guitar. Perhaps the guitar's pickup isn't even functioning or is itself microphonic.
Anyway, do any Guitarz readers have any clue as to the identity of this instrument?
G L Wilson
Guitarz - The Original Guitar Blog - now in its 9th year!