guitarz.blogspot.com
: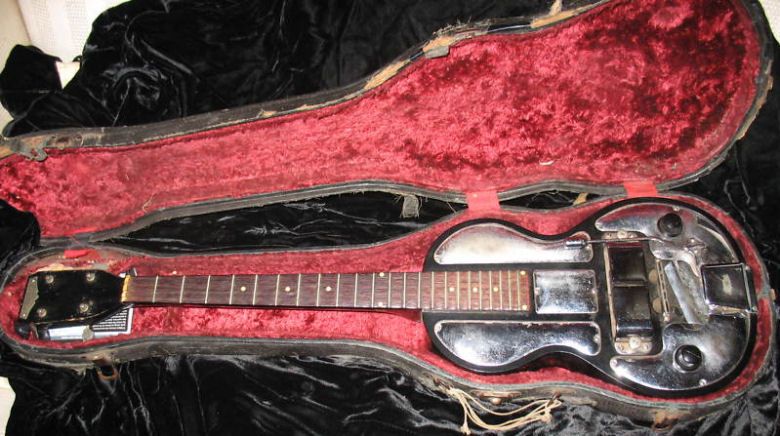 The
Rickenbacker Model B
lapsteel from the 1930s is one of the guitars I listed in the "500 Guitars" book; alas there was no accompanying photo published. The guitar was typified by its bakelite body inset with five chrome plates. In 1935 a "Spanish" version was introduced with a regular round-backed detachable neck.
The example pictured above is even more of a rarity, for this is the 4-string tenor guitar version.
This well-played example is currently for sale on eBay
with a starting price of $2,000.
G L Wilson
Guitarz - The Original Guitar Blog - now in its 9th year!