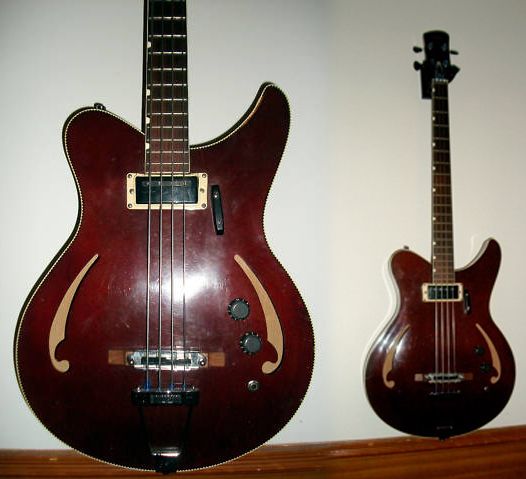 guitarz.blogspot.com
:
Regular readers will know that I have a bit of a thing for vintage Yamahas. I also have a soft spot for short-scale basses and think that semi-basses look really cool, so you can imagine that something like this
Yamaha SA-17 bass
would cause much salivation even if it did not automatically make me reach for my wallet.
This is, of course, the bass sibling to the
Yamaha SA-15 guitar
. Both guitar and bass, made between 1968-1972, look as if the Japanese have borrowed heavily from the designs of Rickenbacker and given them a twist. They even have the checkered binding.
G L Wilson
Guitarz - The Original Guitar Blog - now in its 9th year!