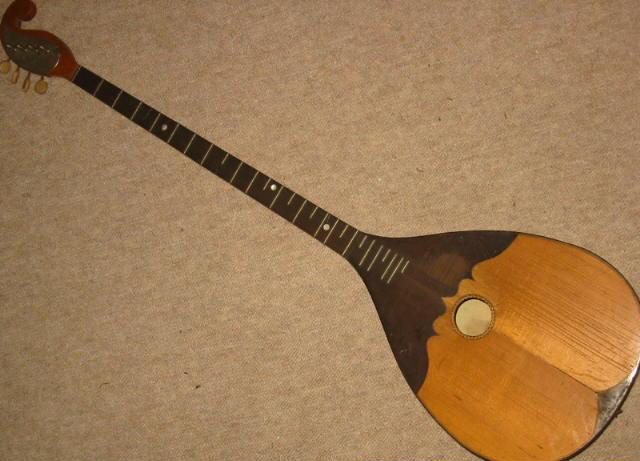 guitarz.blogspot.com
:
This
lute-like round-backed instrument
is an interesting one (the seller suggests it may be called a "prim").
Obviously it has a few parts missing such as the bridge and tailpiece, and it isn't strung up, but it appears it would be a 4-string instrument.
What is rather intriguing is the bizarre arrangement of the frets. Does anyone out there know how this would be tuned and/or played?
Thanks to David Brown for bringing this instrument to my attention.
G L Wilson
Guitarz - The Original Guitar Blog - now in its 9th year!