guitarz.blogspot.com
: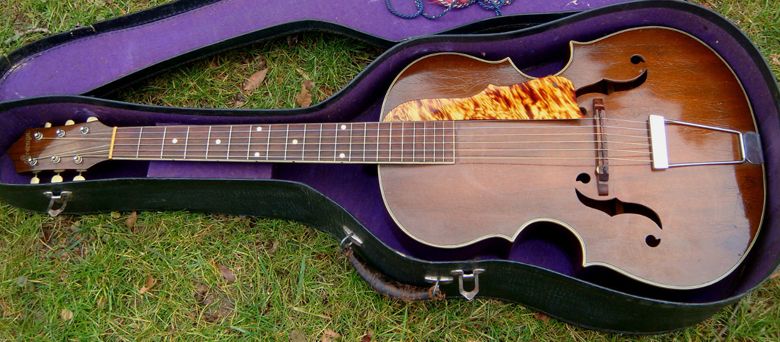 I'm afraid I know nothing about this
Oscar Schmidt Stella Sovereign
violin-shaped acoustic guitar, but I think the design is rather gorgeous. It's interesting that, despite being styled after a violin, the guitar appears to be a flat-top rather than the archtop you'd expect. This guitar is thought to be from the 1920s which makes it very nearly antique. It's in original condition and includes the original rope strap, although unfortunately the seller reports that the top has sunk a little beneath the bridge.
Currently listed on eBay with a starting price of $1,599. (One for the collectors or else museum curators, perhaps?)
G L Wilson
© 2013, Guitarz - The Original Guitar Blog - the blog that goes all the way to 11!