guitarz.blogspot.com
: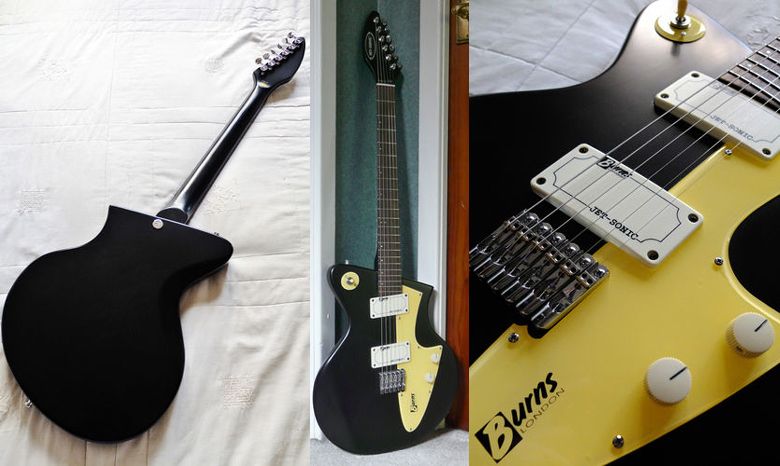 The
Burns Jet Sonic
was one of the 500 guitars I chose to include in the book
500 Guitars
which I was asked to author back in 2009 and was published early the following year. Unfortunately it was also one of the guitars that was not actually pictured in the book, so I think its high time (even though
Burns London
have now discontinued the model) I made amends by featuring it on this blog. As I wrote in the book:
The Jet Sonic is a post-Jim Burns design, courtesy of Italian designed Pagelli. At first glance it looks like someone has taken a saw to a Les Paul but a closer inspection reveals some tasty curves and contours, and the gently curving upside-down 6 in-a-line head complements its weird good looks. Otherwise the layout is pretty standard fare, with two Burns split-coil humbuckers (albeit in parallelogram-shaped casings), single volume and tone and 3-way selector switch.
The
above-pictured example
is currently being offered for sale on eBay UK with a Buy It Now price of £549.
G L Wilson
© 2013, Guitarz - The Original Guitar Blog - the blog that goes all the way to 11!